Payment technology specialist GuestLogix is on the verge of signing up an airline to begin leveraging inflight connectivity to enable passengers to purchase tickets in real time for attractions and events specific to their destinations.
GuestLogix executive vice-president global sales Ilia Kostov reveals to Runway Girl Network that the company is in discussions with "a large airline in the US" as well as several others in the Middle East and Europe.
GuestLogix "hopes to announce in the next month" a deal with one of those carriers to begin implementing what Kostov describes as "the next level" of onboard retailing.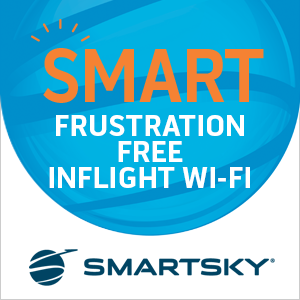 Some airlines are already selling tickets without connectivity to general admission attractions such as Notre Dame in Paris and the London Eye. However, by leveraging connectivity pipes they will be able to go one step further and sell tickets to, for example, sporting events and theatre shows, where an Internet connection is needed to secure specific seats. And they can be assured that the credit cards aren't bogus. Collectively, airlines lose hundreds of millions of dollars every year on fraudulent credit card transactions because most transactions are not processed until their aircraft reach the gate.
"At the moment, nobody is leveraging connectivity to sell those other types of attractions," says Kostov. "This is the next level of what some airlines want – they realise there is a large pool of passenger spend there that they don't tap into."
According to Kostov, research shows that "for every $1 spent on airfare and hotel another $2 is spent on what [passengers] do when they get there. That's why we see such a big market here". He adds that "conversations are moving very fast" with airlines and a deal is expected to be struck shortly.
Featured image credited to istock.com/ozgurdonmaz