US airlines are scrambling to submit their applications to the FAA to secure permission to offer passengers the ability to use personal electronic devices (PEDs) during all phases of flight. So far, five carriers have received approval to enable gate-to-gate usage of PEDs on domestic flights – American Airlines, Delta Air Lines, JetBlue Airways, United Airlines and US Airways. Southwest Airlines says it's submitting its application this week.
The next seemingly logical step is for airlines to provide connectivity to PEDs by offering gate-to-gate access to Wi-Fi. We know that Gogo's airline partners – including American, Delta and US Airways – cannot offer Wi-Fi below 10,000ft unless and until Gogo undertakes a costly reconfiguration of its network of cell towers. But what about the airlines that offer satellite-supported connectivity?
United, which has fitted Panasonic Avionics' Ku-band connectivity system to 100-plus aircraft, says it does not have a timeline for offering Wi-Fi during all phases of flight. And its partner Panasonic says it does not disclose proprietary information about its customers.
JetBlue, which expects to launch its LiveTV/ViaSat Ka-band connectivity service before year-end, says the software upgrade needed to enable its system to operate below 10,000ft won't be undertaken until after the launch. The carrier is eyeing a 1 January start date for gate-to-gate access to Wi-Fi on aircraft fitted with the system (of which there should be three).
Southwest confirms that Wi-Fi during all phases of flight "is definitely a request our customers have long had, and we are very excited to offer it", but the carrier cannot say when it will be able to offer such capability. "As you know, externally a change like this looks so easy where internally we have a few more levers to pull before it's out there for our customers," says the carrier.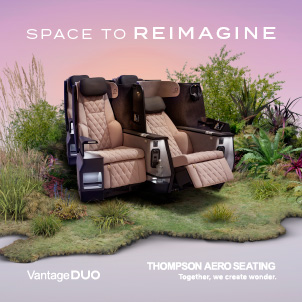 The "levers" that need to be pulled could entail more than simply adding a line of code to tell the systems to start transmitting at the gate. "There may be some issues about whether transmitting while sitting at the gate could cause disturbance with systems at the airport," notes satellite communications expert Tim Farrar.
Additionally, in offering gate-to-gate Wi-Fi, airlines will obviously incur greater costs. For instance, says Farrar of consultancy TMF Associates, "The effective cost of Ku – all in – is in the 10 to 20 cents per MB range, whereas Ka is in the single digit cents. So it's not about the amount of capacity available per say, but the cost per byte of offering something like that, and whether airlines are willing to pay." In this regard, however, the lower cost of Ka will be advantageous to JetBlue.
Finally, it's possible that passengers sitting inside the airport will also attempt to latch onto the network onboard aircraft (especially if the airport's Wi-Fi offering is poor). "From a satellite perspective, it will be expensive, because a ton of people may be [seeking] to pull in bandwidth. Then you have to deal with bad weather, which could equate to a miserable [Internet] experience on the ground," notes a close industry observer.
Will carriers retain their current pricing schemes or alter them to offset the cost of facilitating what equates to roughly an additional 20 minutes of connectivity? That remains to be seen.
Interestingly, United in an online fact sheet describes Internet cost as being calculated thusly: "Our pricing is for per-segment travel (from takeoff to landing) and varies based on the plan purchased and the length of the flight … When you purchase access to the Internet, you will be allowed to use the Internet for the duration of a single flight while use of portable electronic devices is permitted. For the purposes of Internet access, a single flight is defined as a flight which travels between two different cities."
It may be time for United to either offer Wi-Fi gate-to-gate or update its web site.