Major inflight entertainment companies are bemoaning the pace at which seat manufacturers are processing their IFE parts data in order to bring integrated IFE/seats to market.
New FAA guidance covering approval of aircraft seats with integrated electronics was released last year. In its advisory circular AC-21-49, the FAA effectively called on IFE firms to supply reams of data to seat suppliers long before integrated IFE/seats can be shipped to the OEMs.
In the past, IFE firms worked with the OEM through seat certification; now the seat maker is clearly in the driver's seat, responsible for ensuring the IFE parts are listed in Technical Standard Order (TSO) drawings because they control the design and manufacturing quality of the seat. The result of implementing this new guidance – as previously predicted by stakeholders – is that IFE firms are now shouldering more costs, and encountering delays in shipments.
"I would say one of the major challenges is with seat supplier management of our data. I know we said in the past we'd only provide what we're gong to provide, but in some cases we have over 1,000 data submissions that they haven't responded to. So managing duplicate data, [and] having multiple people interpret data [is a challenge]," Thales Avionics VP, product management Lori Salazar said today at an APEX Technology Committee conference in Newport Beach, California.
Salazar said, "One item we'd like to remove altogether is the 'flam' data." She noted that flammability data is usually requested in the beginning of an integrated IFE/seat program, "and sometimes we're just starting development so our flam data isn't done until after qualification". This creates a "flow issue" between when seat manufacturers want the data "and when we have it ready".
Panasonic Avionics executive director, OEM management Mark Jennings clarified that flam data wouldn't be removed completely, but "if you push flam up to the TC (type certificate) holder, and it's approved once", the process could be streamlined.
Jennings said Panasonic has encountered "the same problems with regard to the way the seat suppliers manage the data, so we're having to submit to the OEMs and the seat suppliers for approval". This means that, before Panasonic can ship its equipment "all seat suppliers have to approve the data so we're seeing a lot of problems with delays and on-time delivery and parts shipment" because of a failure to provide necessary approvals in time.
From an airframer's perspective, Boeing must still remain in close contact with the IFE providers. Ken Henshaw, manager, Cabin Systems Tech Center at Boeing, noted that any IFE line replaceable units (LRUs) "could be used on another part of the plane outside of the seat realm, such as [the] crew rest area or galley install, so we have to make sure we have all that qualification data".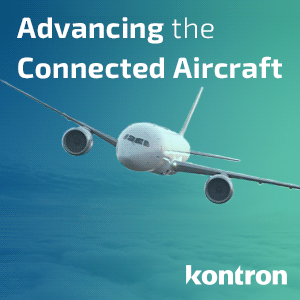 So, for instance, if an airline customer wants the LRU for the crew rest compartment, "we need to be able to certify that part for that installation, so we need to stay in touch with IFE suppliers to make sure we have all the data in case we need it, and don't have to force the IFE suppliers to go back and run tests", said Henshaw.
During a previous Technology Committee meeting in March 2012, Zodiac Seats VP engineering Rakibul Islam said the seat manufacturer welcomed the change in guidance from the FAA. "Airlines are buying seats or electrical equipment and all of those have different suppliers so one of the things we're [now] missing is the relationship between seat supplier and IFE supplier so that when an IFE supplier makes a design change, the seat supplier does not get notified, that's [where] the main breakdown is," he said. The advisory circular "is forcing us to establish this communication". Islam acknowledged, however, that implementation would increase workload and cost for seat suppliers in addition to IFE firms.
Meanwhile, both Panasonic and Thales feel comfortable that the non-disclosure agreements (NDAs) in place with seat makers will ensure that their intellectual property is not used inappropriately. Such trust is important. Zodiac is now in the business of providing IFE systems as part of its portfolio of cabin products, after purchasing The IMS Company.
"We have NDAs in place with the individual companies and we hope they treat our data in line with confidentiality agreements," says Panasonic's Jennings.