NEWPORT BEACH: Southwest Airlines will be among the first carriers in the United States to introduce closed captioning to its wireless video entertainment product when the low-cost giant rolls out CC in early 2014.
The move will come as welcome news to the many deaf and hard of hearing (HoH) passengers who have been calling on airlines here and abroad to offer CC on in-seat and wireless IFE systems.
Airlines that have been slow to offer CC – together with content creators and suppliers – may feel further pressure to take action because Southwest is taking the lead on the wireless front. United Airlines in 2011 announced availability of CC on the live television systems installed on its Continental Airlines Boeing fleet.
"We're working with Major League Baseball Advanced Media, which delivers our TV and video to the aircraft and they have to implement [CC] on their end. They'll do all our video, both live and cached," Southwest manager inflight product development Angela Vargo told Runway Girl Network today on the sidelines of the APEX Technology Committee conference in Newport Beach, California.
The important role played by Major League Baseball Advanced Media in Southwest's wireless IFE offering is not widely known. "But we've been working with them from day one to offer the live television product," says Vargo.
She says offering CC "has always been in the road map, but now we're offering TV for free, and more people are taking advantage of it. We have an ongoing dialog with our customers and this is something they desire, so we're working hard towards [offering it]. Because we're offering a Wi-Fi solution, we can make our portal and our offering work with their devices." This week Southwest also announced that passengers can use their gadgets – and access Wi-Fi – gate-to-gate.
The airline may be incentivized to adopt CC in the near-term because the FCC's 21st Century Communications and Video Accessibility Act (CVAA) – the implementation of which began last month – requires video programming that is closed captioned on TV to be closed captioned when distributed on the Internet. A broad interpretation of this rule could extend to the inflight IPTV world, and Southwest offers IPTV in addition to streaming cached content to passengers' devices.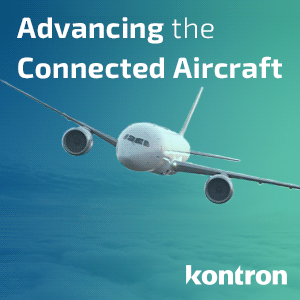 Inflight Wi-Fi provider Gogo says it is studying CC for its own streaming video solution, Gogo Vision, which is offered on multiple US carriers.
But while Southwest may be one of the first US airlines to offer CC via wireless IFE, other airlines in the US will soon be compelled to offer CC on video content, irrespective of IFE distribution mechanism. Firstly, deaf and HoH passengers – who are accustomed to living in a high-tech world – have made it clear they will not accept 'technological limitations' as an excuse for not offering CC on IFE to passengers. And they are making their voices heard with regulators and reporters, as well as on social media.
Secondly, US Senator Tom Harkin has introduced two bills that would expand access to captioning and image narration in movie theaters and airplanes. Harkins' bill would require airlines flying in and out of the US to provide CC, and, substantially, any connecting flights operated by US carriers' codeshare partners outside of the country. The DOT is also preparing a notice of proposed rulemaking (NPRM) to invoke change.
This will not be the first time the DOT has issued a NPRM on this issue. In 2006, the DOT reluctantly shelved a similar proposal after the Airline Passenger Experience Association (APEX) – then known as WAEA – advised the department that IFE systems did not support Line 21, a closed caption standard for National Television System Committee (NTSC) TV broadcasts. At that time, the DOT held the misconception that you could simply flip a switch for Line 21 on IFE systems. WAEA cited the industry's migration to MPEG-4 and offered a timeline by which the industry could realistically comply with the DOT's wishes.
Seven years after the DOT placed its NPRM on ice, the issue of providing CC across all IFE content continues to be a thorny one for some industry stakeholders, which cite hurdles pertaining to content, languages, technology, legal issues and – surprise! – costs. Crying about cost now, however, will –  if you'll forgive the phrase – fall on deaf ears. "We made the excuse in 2006 that this was commercially prohibitive for the industry. It's very difficult to make that excuse now … A typical movie that has no captions available – we're [talking] in the low range of hundreds of dollars for that movie [to be captioned]," notes IFE expert, and long-time industry veteran, Michael Childers, who, together with Lumexis VP of sales and marketing Jon Norris, is heading up an APEX working group on the issue of CC for IFE. Childers explains the current state of affairs in this video interview with Runway Girl Network.
One frequent question fielded by the APEX CC working group from non-US airlines and content service providers is – what language should CC be? For example, if a movie is available with three audio tracks, and three separate languages, does there need to be captions in those three languages? The DOT has not given a clear answer to this question.
Content service providers that source international titles for airlines are particularly concerned. "It seems like they're throwing the baby out with the bathwater. You have all these beautiful new [IFE] systems and can have a volume of programming but … we're challenged to get regular materials, let alone CC," noted one provider in today's audience.
Others wonder about the full impact of the aforementioned CVAA on the industry. "The CVAA goes far beyond just mandating CC as it contains requirements for making IFE programming accessible to the blind, which introduces another level of complication," notes Norris. "We had a number of people in the working group, looking at this from a legal point of view." Lawyers from Gogo and Panasonic Avionics said their view is that the language for CVAA is applicable to IFE. "So that's something to bear in mind," he adds.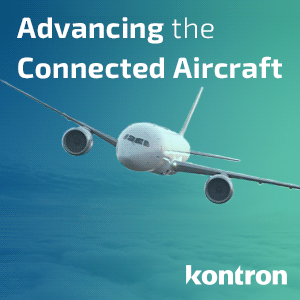 The DOT has also said that CVAA is on the table as it drafts its NPRM. "We are aware of the benefits of regulatory harmonization and will take any CVAA requirements applicable to IFE into account and coordinate with the FCC as we develop the notice of proposed rulemaking on IFE accessibility," says the department. The DOT is wise to take this view. Lawsuits have already been filed against a carrier in another country because its IFE graphical user interface (GUI) does not provide a viable solution – such as audio navigation – for the visually impaired.
Meanwhile, even though CC on aircraft isn't widespread, some carriers are pushing forward. Emirates is understood to offer CC on its embedded IFE systems, and Swiss and Lufthansa use CC in certain circumstances, though there is a lot of ambiguity around the percentage of actual content that is captioned for passengers.
Taking a proactive stance on the matter, Virgin Australia has ordered CC for six or seven titles starting in January; the content will be streamed over Lufthansa Systems' BoardConnect wireless IFE system.
[IFE expert Michael Childers explains how CC is coming to IFE in a video interview with Runway Girl Network.]
Featured image credited to istock.com/ricochet64