Satellite Technology company Hanwha Phasor has signed a User Terminal Development Agreement with OneWeb, the global communications company powered from space. The agreement will see the two industry leaders collaborate on the development of a new In-Flight Connectivity terminal that will enable airlines to connect their aircraft, passengers, and crew over OneWeb's Low Earth Orbit (LEO) satellite communication network. 
The User Terminal Development agreement means that Hanwha Phasor will formalise testing for Type Approval certification which will give the business access to the OneWeb network. Along this process, OneWeb will provide support to Hanwha Phasor on modem integration, terminal debugging and satellite airtime.   
Hanwha Phasor has been working since December 2021 to meet the requirements to join the OneWeb network. The agreement between the two businesses formalises this work and marks and important step on the road to accessing the OneWeb constellation. The terminal is scheduled for certification in 2025. 
OneWeb is a global communications network powered by a constellation of over 600 low Earth orbit (LEO) satellites. Headquartered in London, OneWeb enables high-speed, low latency connectivity for governments, businesses, and communities everywhere around the world.  
The announcement comes as Hanwha Phasor showcase their Phasor-A7700 at Defence and Security Equipment International 2023 (DSEI). The business will be on stand H3-240 alongside Hanwha Aerospace, and will be discussing its wider portfolio of satellite communications options and the business' plans for wider satellite communication development for military and civilian applications.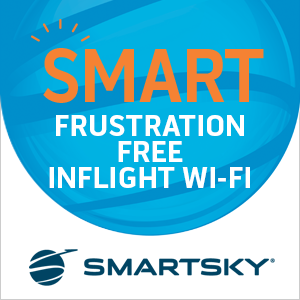 Dominic Philpott, Chief Operating Officer of Hanwha Phasor: "We are proud to announce this agreement which formalises over 18 months of hard work. Producing a terminal for the OneWeb network is an important step towards providing full satellite communications for our customers. We look forward to working closely with OneWeb over the coming months to receive for certification on their satellite constellation". 
Massimiliano Ladovaz, Chief Technology Officer at OneWeb: "We are excited to partner with industry leader Hanwha Phasor to deliver seamless, high performance connectivity to our airline customers – and their passengers. Together we look forward to enabling even more passengers, flying on current and future commercial aviation aircraft to enjoy high-speed, low latency connectivity – delivering a connected experience that is limited only by their imagination, not the available bandwidth."
Hanwha Phasor (UK) designs enterprise-grade antennas for satellite communication on the move – in flight, on land, at sea. The unique flat panel design and advanced technological capabilities allow for undisrupted multi-orbit connectivity while providing high performance interoperability and maintaining an ultra-low profile. 
Link to website: https://www.hanwha-phasor.com/
OneWeb is a global communications network powered from space, headquartered in London, enabling connectivity for governments, businesses, and communities. It is implementing a constellation of Low Earth Orbit satellites with a network of global gateway stations and a range of user terminals to provide an affordable, fast, high-bandwidth and low-latency communications service, connected to the IoT future and a pathway to 5G for everyone, everywhere. Find out more at http://www.oneweb.net  
Featured image credited to Hanwha Phasor