Avolon, a leading global aviation finance company, has partnered with Soisa Aircraft Interiors on a project to turn scrap material from old aircraft into craft products. Waste materials, including over 800kg of leather, are donated to members of the Tarahumara tribe in Chihuahua, Mexico, who make them into traditional artisan products like wallets, bags, aprons, and tablecloths. 
Interior furnishings of aircraft being decommissioned or refitted, such as seat covers and curtains, often end up in a landfill. Through the 'Waste to Wonder' project they are instead helping to provide an income stream for the families of 55 Tarahumara tribe members who have participated in the project. 
The project is supported by FODARCH (Fomento y Desarrollo Artesanal de Chihuahua), a government body that promotes indigenous cultural traditions. They have provided training and facilitate the sale of the finished products in a shop popular with visitors to Chihuahua, the largest state in Mexico. 
Avolon's sustainability strategy includes a commitment to support the circular economy by increasing the reuse and recycling of materials from old aircraft in a sustainable manner. Avolon recently joined a coalition of partners in a pledge to use only tear down facilities accredited by the Aircraft Fleet Recycling Association (AFRA).  
Enda Swan, Head of Technical, Avolon, commented: "The Waste to Wonder project provides an excellent example of how, through creativity and collaboration, better use can be made of materials in the aviation supply chain that were previously regarded as scrap. The ability of the Tarahumara tribe members in Chihuahua to produce beautiful artisan products out of old leather from seat covers has been inspiring to see.  Avolon is committed to finding more opportunities to decommission end-of-life aviation materials in a sustainable manner."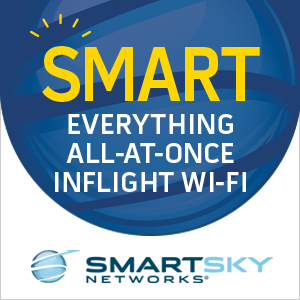 Jacobo Mesta, Chief Executive, Soisa Aircraft Interiors, commented: "Working closely with members of the Tarahumara tribe in Chihuahua, we have been honored to establish this project with the support of Avolon and FODARCH. Working more sustainably is a key objective at Soisa and this project has provided a perfect opportunity to convert something previously regarded as waste into a craft product that can be sold to improve the livelihoods of local communities." 
A video of the Waste to Wonder project can be viewed here. 
About Avolon 
Avolon is a leading global aviation finance company connecting capital with customers to drive the transformation of aviation and the economic and social benefits of global travel. We pride ourselves on our deep customer relationships, our collaborative team approach, and our fast execution. We invest with a long-term perspective, diversifying risk and managing capital efficiently to maintain our strong balance sheet. Working with 149 airlines  in 65 countries, Avolon has an owned, managed, and committed fleet of 875 aircraft, as of 30 June 2023. 
About Soisa 
Soisa is an AS9100 certified aircraft upholstery specialist headquartered in Chihuahua, Mexico, with a further facility in Dubai, UAE. Founded in 2006, the family owned and run business provides a comprehensive range of flexible design and manufacturing services including prototyping, product and quality engineering, and the integration of Upholstery, foams, composites, metals and other interior parts.
Soisa employs over 250 skilled workers across its sites. Focused on customer satisfaction, its state-of-the-art  facilities have the capacity to manufacture over 45 Shipsets per month. Soisa works with all major seat OEMs  and its products are currently flying with more than 100 airlines worldwide. Soisa actively supports the native  Chihuahua community through a robust ESG program. 
Featured image credited to Avolon