Rivada Space Networks today announced that the ITU's Radio Regulations Board has waived the requirement that Rivada put 10% of its constellation into orbit this year. 
The ITU waiver process seeks clear evidence of funding, manufacturing and launch contracts as well as coordination with other systems. Having reviewed the submission made by Liechtenstein's telecommunications regulator and filing administration (the "Amt für Kommunikation"), the ITU Radio Regulations Board determined that Rivada can proceed to its second deployment milestones of placing 144 satellites (plus 6 in-orbit spares) by June 2026 and a further 144 satellites (plus 6 in-orbit spares) by September of 2026.
"The Office for Communications has put its trust in the ITU process and is delighted about the positive decision of the RRB," said Dr. Rainer Schnepfleitner, Director of the AK of Liechtenstein.
"These filings were secured at a very early stage in the development of NGSO constellations for global connectivity and are an important asset – not only for Liechtenstein. A shortage of launch capacity and delays in technology development have been significant challenges to overcome in order to deploy these constellations in the stipulated timeframe. The perseverance of Rivada and ITU's positive decision mean that the deployment of the constellations can move forward for the benefit of all the stakeholders."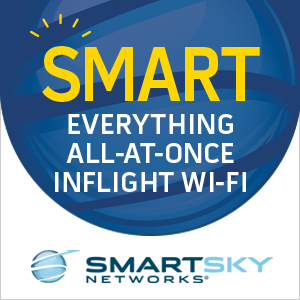 Rivada CEO Declan Ganley said: "Rivada has the manufacturing and launch contracts in place to complete the constellations and launch 600 satellites by 2028, within the timeframe allowed by the ITU."
Ganley added: "We are working very closely with the regulator to make sure that all the conditions attached to these filings are satisfied and to ensure the success of these ground-breaking satellite constellations. We are building something unique, which we call the OuterNET: the first truly private global network, on which data travels through space alone and not over terrestrial networks to provide ultra secure communications anywhere on the globe." 
About Rivada Space Networks
Rivada Space Networks is set to deploy and operate the first true "OuterNET": a global low latency point-to-point connectivity network of LEO satellites. By connecting its satellites with lasers, Rivada Space Networks will provide resellers and B2B customers with the ability to securely connect any two points on the globe with low latency and high bandwidth. The constellations, comprising 600 low-earth-orbit communications satellites, will represent a fundamental change in the availability of secure, global, end-to-end enterprise-grade connectivity for Telecom, Enterprise, Maritime, Energy and Government Services markets. Rivada Space Networks is a wholly owned subsidiary of Rivada Networks, Inc. www.rivadaspace.com 
Featured image credited to Rivada Space Networks