Soisa Aircraft Interiors, the cabin interiors' specialist, has today announced that it has secured a contract with leasing giant Avolon to supply seat covers. The Company has also confirmed an ESG initiative which it has set up with the lessor to support the local community in the Chihuahua region.
Soisa currently provides upholstery and assembly services for over 100 airlines worldwide and partners with all major seat OEMs.  The initial order will be for Spectrum model seats on Boeing's B787-900 Dreamliner, with the potential for further future orders.
Jacobo Mesta, CEO of Soisa, says: "We're delighted to secure this order with Avolon and hope that we can continue to grow and develop this relationship with future orders. Our nearshoring strategy offers global flexibility with facilities spanning Mexico and the UAE. We are confident that this will directly benefit Avolon with improved logistics, minimal lead times for materials, as well as reduced turn-around-times and cost efficiencies."
Outside of this collaboration, Soisa and Avolon have been working closely together on an initiative to support the local community in Mexico.  Soisa first identified an opportunity to work with the artisan cooperative of the Tarahumara tribe in Chihuahua. Using seat covers and curtains from old Avolon aircraft, the materials are transformed into traditional, saleable goods like handmade wallets and bags. The goods are then sold in the local markets.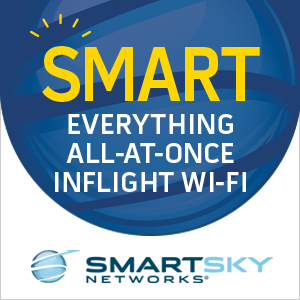 Mesta continues: "This is a fantastic initiative designed to not only recycle used serviceable material from the interior of the aircraft, but also to upskill the local community and boost the economy.  We are not just focused on the E, but also the S and the G. Our partnership with Avolon has made this possible and together we are committed to improving supply chain sustainability within the aviation industry."
Soisa specialises in cabin upholstery, offering dress covers, cushions, curtains, carpets, insulation panels, acoustic panels, and VIP Seats. Its services also include hydrographic printing and repairs of interior parts for Airlines and OEMs in the Middle East, North Africa, India, Europe and Asia.
Soisa continues to evolve its manufacturing capabilities to support its clients' needs for fast and efficient service, supporting airlines and OEMs to speed their cabin interior products to market.
About Soisa
Soisa is an AS9100 certified aircraft upholstery specialist headquartered in Chihuahua, Mexico, with a further facility in Dubai, UAE.  Founded in 2006, the family owned and run business provides a comprehensive range of flexible design and manufacturing services including prototyping, product and quality engineering, and the integration of Upholstery, foams, composites, metals and other interior parts.
Soisa employs over 250 skilled workers across its sites. Focused on customer satisfaction, its state-of-the-art facilities have the capacity to manufacture over 45 Shipsets per month. Soisa works with all major seat OEMs and its products are currently flying with more than 100 airlines worldwide. Soisa actively supports the native Chihuahua community through a robust ESG program.
Featured image credited to Soisa Aircraft Interiors