Panasonic Avionics Corporation (Panasonic Avionics) has today announced an agreement with United Airlines (United) as its first customer in the Americas for its new Astrova in-flight engagement (IFE) solution.
United plans to install Astrova on select new Boeing 787 and Airbus A321XLR aircraft beginning in 2025.
This agreement builds upon the airline's previous commitment in 2021 to install Panasonic Avionics' X Series and NEXT IFE systems on both widebody and narrowbody aircraft.
With this latest agreement around Astrova, United's program represents the largest ever investment in Panasonic Avionics' IFE by any airline.
Collectively, these agreements cover both line-fit and retrofit installations across United's fleet and are part of United Next, which is enhancing the passenger experience on narrowbody aircraft flown in domestic and short-haul international markets. The United Next program includes seatback entertainment screens at every seat — first class has 13-inch monitors, while economy has 10-inch monitors, larger overhead bins, high speed Wi-Fi, USB outlets at every seat, Bluetooth audio connections for in-flight entertainment, and LED lighting throughout the cabin.
Mark Muren, Managing Director – Identity, Product, and Loyalty at United Airlines, says: "Our customers tell us that they want to be engaged, entertained and productive in the air.  Our new partnership with Panasonic Avionics will make that possible and enable us to set a new standard of in-flight excellence as a key part of United Next.  Together United and Panasonic will drive new standards of engagement when customers come onboard a United aircraft."
Astrova is the first IFE solution to offer 4K OLED technology. The image quality is sharper, clearer, with an infinite contrast ratio, which delivers cinema-grade colors and the perfect black. It also creates a fully immersive experience for passengers with high fidelity 3D spatial audio delivered by Panasonic Avionics' latest Bluetooth technology — together creating the pinnacle of IFE experiences, unmatched in the industry.
United's passengers will also enjoy up to 100 W of DC power via USB-C at their seat, providing the ability to fast charge the latest phones and tablets, and laptops through all phases of flight.
Ken Sain, CEO of Panasonic Avionics Corporation, says: "Our partnership with United Airlines reflects our shared vision to take the passenger engagement to a whole new level.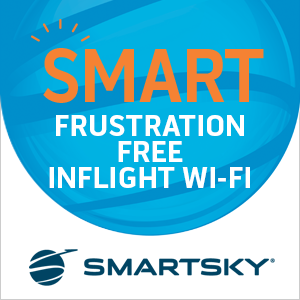 "We are confident that Astrova will connect passengers to United more effectively than any other IFE solution, and we will continue to optimize passenger engagement with a cabin experience that keeps pace with innovation in the consumer technology space. Panasonic Avionics will perpetually update the passenger experience, introducing new products that bring enormous value and a major competitive advantage to United Airlines."
Astrova's unique and modular architecture makes it easily upgradeable throughout its lifecycle, and with minimal re-certification efforts and costs. Key hardware and software components can be replaced over time to meet changing market requirements and satisfy ever-increasing passenger expectations.
The unique business model of the agreement between the two companies ensures that United will consistently offer its passengers the latest IFE innovations, and bring to life a new in-flight touchpoint that draws passengers into the airline's brand experience at every seat.
A prime example of Panasonic Avionics' ability to keep the technology of its Astrova seat end solution in pace with current consumer technologies is a removable peripheral bar. This proprietary and patented technology from Panasonic Avionics will give United the ability to easily add and upgrade features like Bluetooth and many others. This unlocks the ability for United to quickly adopt the technology and capabilities passengers expect and use in their daily lives. Astrova also offers significant weight savings compared to other seat-end architectures, which will help United to reduce fuel burn.
About Panasonic Avionics Corporation
Panasonic Avionics Corporation is the world's leading supplier of in-flight entertainment and communication systems. The company pioneered the industry beginning in 1979 and has consistently introduced innovations that enable unique customer experiences and enhance airline loyalty (NPS), ancillary revenue, and operational efficiency.
Over 200 leading airlines across the world have chosen to install Panasonic Avionics IFE, satellite Wi-Fi connectivity, and digital services on their aircraft. Panasonic Avionics' proven systems are supported by the largest, global support and services team utilizing OEM insights to ensure peak system performance.
Panasonic Avionics Corporation is headquartered in California with over 3,500 employees and operates in 50 locations around the globe.
About United Airlines
United's shared purpose is "Connecting People. Uniting the World." From our U.S. hubs in Chicago, Denver, Houston, Los Angeles, New York/Newark, San Francisco and Washington, D.C., United operates the most comprehensive global route network among North American carriers. United is bringing back our customers' favorite destinations and adding new ones on its way to becoming the world's best airline. United Airlines Holdings, Inc., the parent company of United Airlines, Inc., is traded on the Nasdaq under the symbol "UAL".