Bucher is celebrating its 70th anniversary this year. As a family-owned company in its third generation, the company can look back on an impressive success story in terms of innovation and sustainable solutions for the aerospace industry.
On the occasion of this milestone, Bucher is presenting a range of new products and advancements for aircraft cabins at the Aircraft Interiors Expo in Hamburg.
One highlight is the compact and portable SkyBassinet. Thanks to its patented folding mechanism, the new baby bed can be folded to the size of a small handbag, resulting in a space-saving of over 50%. This offers more flexibility in the use of storage space for cabin crew while providing maximum sleeping comfort for the baby.
Furthermore, a sliding class divider is being introduced for the first time, which serves to differentiate the flight classes within the aircraft cabin. Another innovative product is the enhanced Doghouse, a flexible and customizable storage solution for the cabin and crew, optimizing space utilization and increasing efficiency. Additionally, Bucher offers branding elements that allow airlines to showcase their logos, colors, and advertising messages throughout the cabin, optimizing the overall aesthetics of the aircraft and enhancing passenger interaction.
Apart from that, Bucher is showcasing a custom Galley directly from its production line. With a variety of sophisticated features and details, this Galley demonstrates Bucher's commitment to high-quality craftsmanship and materials. The back wall of the Galley has been enhanced with an ultra-slim AerQ OLED monitor for the exhibition, allowing airlines to individually present their branding and product advertisements during the flight.
Visitors to Bucher's booth will have the opportunity to admire both the half-size and full-size ARCTICartTM – a service trolley with highly efficient thermal insulation for inflight operations. Bucher's trolleys comply with ATLAS standards both inside and outside and received FAA TSO certification in 2022.
ARCTICartTM can maintain temperature increase below 4°C for over 20 hours without the need for expensive dry ice. The ARCTICartTM Ice-Packs provide additional safety by extending the duration for safe temperature maintenance.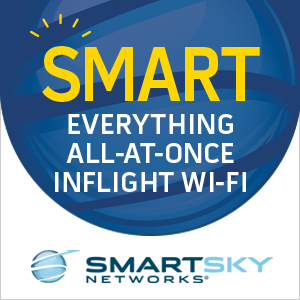 With these and many other innovations, Bucher aims to improve the passenger experience, support cabin crew, and reduce CO2 emissions in aircraft operations. All products, solutions, and inventions by Bucher are based on the principle of sustainability. Bucher focuses on the development and production of lightweight and more reliable products, which, due to their solid structure, have a long service life and allow for easy replacement of parts. This enables airlines to minimize their ecological footprint and extend the lifespan of their cabin equipment.
Bucher's 70th anniversary is a clear testament to our commitment to innovation, sustainability, and quality. As a family-owned company with a long history of success in the aviation industry, we are well-positioned to continue offering innovative solutions for aircraft cabins worldwide.
You can find us at booth 5D60 in Hall B5 at the Aircraft Interiors Expo.
About the Bucher Group:
Flying with a minimum of weight and maximum reliability. This was the idea that shaped Heinrich Bucher's thinking when he founded the company in 1953. Today, we continue to apply his vision with our unique lightweight construction principle. And thanks to our years of experience working with aluminum and composites, we are able to offer a diverse range of products within cabin interiors, in which you can sense and feel what drives our company – an innovative spirit and an unwavering commitment to meeting specific customer requirements. Our goal is to develop more efficient solutions that achieve cost advantages for the customer. We do this at our sites in Fällanden (Switzerland), Everett (USA) and in Sinn-Fleisbach (Germany).
Our range of products is divided into four different application areas:
Catering
Galleys for single aisle and long range aircraft
Cabin
Stowage units, front row monuments, crew work stations, partition walls and doghouses
Seat components / furnishing (video systems, tables, consoles etc.)
Medical Systems
Cabin interior solutions for air rescue and air ambulance aircraft
Stretcher systems for passenger aircraft
VIP Interior
Interior solutions for VIP aircraft and vehicles (folding tables, on-board lockers etc.)
Featured image credited to Bucher