SITA continues to cement itself as the passenger processing partner of choice for Canada's airports, delivering a state-of-the-art common technology platform allowing a faster and easier travel experience.
Expanding on a collaboration with three of the country's largest airports, SITA will extend the benefits of its passenger touchpoints to Regina International Airport and Region of Waterloo International Airport with the delivery of check-in and self-bag drop systems. This will bring the number of SITA touchpoints to 725 kiosks and 2,003 workstations across five of Canada's major airports.
SITA's flagship common-use check-in systems, including SITA's new-generation TS6 kiosk, will be deployed by summer 2023 at both airports. These touchpoints will streamline check-in processes thanks to a combination of workstations for airline staff and self-service TS6 kiosks for passengers. Waterloo Airport will additionally benefit from two self-service bag drop stations, developed in partnership with baggage handling experts Alstef Group, speeding up the checking in of baggage for passengers.
In addition to meeting Canadian accessibility requirements, the new touchpoints will make it easier to incorporate both contactless and biometric capabilities in the future, enabling airports and airlines to evolve as processes modernize and tailor the system to their needs.
This project builds on SITA's collaboration with airports in Toronto, Montreal, and Calgary which has placed Canada at the leading edge of innovative check-in solutions and reshaping the passenger experience. The deployment of this technology vision continues to support the recovery of Canada's broader aviation industry by creating a common experience to simplify travel.
Sean McKim, Manager, Cybersecurity, Technology & Customer Solutions, Regina International Airport, said: "We're pleased to announce our collaboration with SITA, aimed at enhancing our common-use systems throughout our airport. Through the implementation of SITA's common-use solutions, we seek to provide a more accessible, efficient, reliable, and user-friendly passenger experience at Regina International Airport. Our focus remains steadfast on our customers, and we are committed to making improvements to streamline their journey."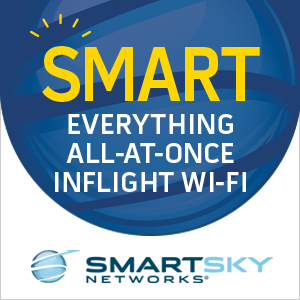 Chris Wood, Director, Region of Waterloo International Airport, said: "We are happy to be furthering the adoption of shared digital systems across Canada's largest airports to create a more streamlined experience for passengers, not just within the airport but when traveling across the country. The addition of self-bag drop units will further ease pain points at the check-in stage and free up our staff to focus on more complex tasks."
Matthys Serfontein, President for the Americas at SITA, said: "It is exciting to see more Canadian airports joining a wave of digitalization which will transform the passenger experience and simplify travel through shared technology. Working with three of the country's largest airports has given us a firm understanding of the unique challenges and requirements within the region, and we look forward to expanding this collaboration to Regina and Waterloo."
About SITA
SITA is the air transport industry's IT provider, delivering solutions for airlines, airports, aircraft and governments. Our technology powers more seamless, safe and sustainable air travel.
With around 2,500 customers, SITA's solutions drive operational efficiencies at more than 1,000 airports while delivering the promise of the connected aircraft to customers of 17,000 aircraft globally. SITA also provides technology solutions that help more than 70 governments strike the balance of secure borders and seamless travel. Our communications network connects every corner of the globe and bridges 60% of the air transport community's data exchange.
In 2021, SITA became a certified CarbonNeutral® company in accordance with The CarbonNeutral Protocol – the leading global standard for carbon neutral programs. We are reducing our greenhouse gas emissions for all our operations through our UN recognized Planet+ program, while also developing solutions to help the aviation industry meet its carbon reduction objectives, including reduced fuel burn and greater operational efficiencies. In 2022, we announced our commitment to setting science-based emission reduction targets aligned to the Science Based Targets initiative Net-Zero Standard.
SITA is 100% owned by the industry and driven by its needs. It is one of the most internationally diverse companies, providing services in over 200 countries and territories.
Featured image credited to SITA