Virgin Atlantic has launched a new proposition today to secure its place as the airline of choice for business customers.
'Virgin Atlantic for Business' was unveiled by Chief Commercial Officer Juha Jarvinen and Interim VP Global Sales, Rach Wilton to an audience of more than 400 agents and partners at the airline's Insights conference.
The product is set to offer an industry-leading experience for agents, trade partners and customers, with personalisation at its heart, starting with a new web platform which will expand rapidly in scope and incorporate an intuitive self-service portal from the autumn.
Developed following 18 months of research, including 360° feedback gathered from agents and customers, Virgin Atlantic for Business will shape the future of business travel with Virgin Atlantic, reflecting the changing business landscape and the new generation of business traveller.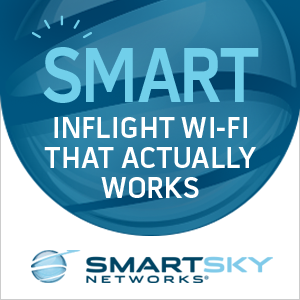 Rach Wilton, Interim VP Global Sales at Virgin Atlantic, said: "Virgin Atlantic for Business underscores our commitment to being the best business travel partner in the industry, as corporate travel returns to 2019 levels this year. In line with our vision to become the most loved travel company, we're launching the foundations of a best-in-class proposition that responds to the needs of agents, travel managers and their customers, with a truly personalised and bespoke experience at every touchpoint.
"Listening to the feedback of our trade partners, who have provided unwavering support over recent years, we're excited to offer a product which will help the new generation of business traveller fly on their own terms, ensuring business with Virgin Atlantic is always personal."
The launch of Virgin Atlantic for Business coincides with the airline joining SkyTeam, becoming the first and only UK member airline of the alliance, adding a network of 1000+ destinations in 170 countries and an opportunity for travellers to maximise loyalty benefits. Virgin Atlantic continues to see a rebound in corporate travel, which reached 81% of pre-pandemic levels in 2022 and is continuing strongly in 2023.
Virgin Atlantic for Business is centered around six pillars, rooted in the latest customer insights:
Exceptional business traveller experience
Business as a force for good
Corporate recognition
Rewarding loyalty
Global connectivity
Technology and service excellence
Under the technology and service excellence pillar, a new self-service portal will launch for partners in the autumn, which will include:
Increased self-serve capabilities including beyond contract value reporting, sustainability reporting, managing waivers, favours and much more
A new suite of assets and tools for partners to access improved marketing support
Tailored content and communication improvements, including personalised newsletters, access to live chat function and enhanced WhatsApp.
Virgin Atlantic for Business builds on the airline's existing strength in the corporate travel market, with the touchpoints that matter most and the experiences that differentiate Virgin Atlantic, driven by its people. Award-winning Upper Class and Premium cabins continue to delight customers and a multi-billion-dollar fleet transformation means that Virgin Atlantic operates the youngest and most efficient fleet across the Atlantic, with the newest Airbus A330neo entering service on the popular London Heathrow – New York-JFK route from 4 March 2023. The Neo sets the standard going forward, both as a truly premium, personalised experience and its contribution to sustainability.
Featured image credited to John Walton