Jet2.com, the UK's third largest airline, and Jet2holidays, the UK's leading and largest tour operator, have selected the new Series 9 Fixed Back seat from Acro Aircraft Seating for its fleet of new Airbus A321/A320neo aircraft. This means customers travelling with Jet2.com and Jet2holidays can continue to enjoy an award-winning onboard experience, with fantastic comfort and space benefits.
The high-profile contract, awarded after extensive international competition, sees Jet2.com become the first customer for the recently launched, highly innovative Series 9. The seating will be installed on the company's 98 firm ordered Airbus A321/A320 neo aircraft, which could extend up to 146 aircraft.
The Acro Series 9 is not only lightweight, making the aircraft more efficient, but is supremely robust too. The seating combines creatively comfortable design with increased living space, such as extra leg room and space under the seat. Designed for both single and twin aisle, the Series 9 is billed by the manufacturer as 'the seat without compromise', reducing operating costs for the airline, whilst achieving a class-leading passenger experience for customers travelling on a flight with Jet2.com or package holiday with the UK's leading and largest tour operator, Jet2holidays.
Neil Cairns, Acro's CEO, said: "We're obviously delighted at this early recognition for the exceptional attributes of Series 9, not least because the endorsement comes from an industry leader which shares our determination to provide optimum comfort and maximum living space even in today's high-density cabins.
"The Series 9 is the product of the inspired design and relentless innovation which go hand-in-hand at Acro, and our fresh thinking is firmly focused on delivering quantifiable benefits to our customers. The light weight of the sleek new Series 9 is an obvious advantage, but we have combined that with ultra-robust construction and low part count designed to reduce maintenance and facilitate quick turnaround sanitizing. The elegant contemporary lines of the Series 9 add to visual appeal while its space-creating comfort levels heighten passenger satisfaction. Once installed, we are confident that the Series 9 will support Jet2.com and Jet2holidays in its commitment to 'create a VIP experience' for its passengers."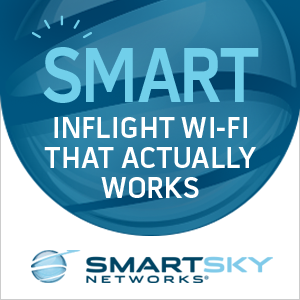 The new contract reinforces a highly successful and longstanding business relationship, as Jet2.com was Acro's launch customer back in 2008.
Philip Meeson, Executive Chairman of Jet2 plc, said: "We are extremely proud of the award-winning customer experience that we deliver, and the comfort that we provide customers on board our aircraft is critical to that. The lightweight, durable and comfortable Acro Series 9 seating will enable us to continue differentiating ourselves from the competition whilst providing fantastic comfort, more leg room and added space under the seat too. We know this seating will be enormously popular with customers travelling with us on their well-deserved holidays."
"Our brand-new Airbus A321 Neo aircraft are the most efficient and environmentally friendly aircraft in their class today, and the weight savings provided by this seating will make these aircraft even more efficient. A stable supplier base with trusted partners such as Acro Aircraft Seating is key in ensuring that we offer our customers a fantastic flight or holiday experience, and we look forward to reinforcing our longstanding business partnership with them."
About Acro Aircraft Seating
Acro Aircraft Seating is one of the leading manufacturers of passenger seats for commercial airlines around the world. Founded in 2007, the business has built a reputation for creating contemporary seating that is robust, lightweight and easily maintainable whilst offering exceptional passenger comfort and living space.  The company's UK headquarters is located in Crick, Northamptonshire. Acro also has a site in Shanghai and Customer Support Operations in USA. The company currently serves more than 50 airlines throughout the world and is a trusted supplier to the world's leading leasing companies. For more information, go to  https://acro.aero/
About Jet2.com and Jet2holidays
Jet2.com is the UK's third largest leisure airline, flying from ten UK airports to more than 65 sun, leisure city and ski destinations across Europe, the Mediterranean and the Canary Islands. Jet2holidays is the UK's largest tour operator, delivering ATOL-protected "Package Holidays You Can Trust" to millions of customers every year. Both brands are repeatedly recognised for delivering industry-leading customer service with recent accolades including Which? Travel Brand of the Year, Feefo Platinum Trusted Provider Status and Tripadvisor's Best Airline – UK and Best Airline – Europe.
Featured image credited to Jet2.com