JetBlue Travel Products, a subsidiary of JetBlue Airways, today announced a pilot program with Uber, which offers JetBlue Vacations customers who booked flight + hotel packages to Orlando, Fort Lauderdale or Las Vegas a free $20 voucher from Uber for airport transfers.
JetBlue Vacations worked with Uber for Business, Uber's enterprise arm, on this program to provide a comfortable and smooth experience for travelers. The new offer adds to JetBlue Vacations' existing perks that come standard, including earlier boarding on flights, a free inflight alcoholic drink (21+), and access to 24/7 support.
Over the last two years, JetBlue Vacations' customer-friendly Insider Experience program, available in international destinations, has seen tremendous success by putting customers in the hands of local experts to assist them throughout their entire journey, including airport meet-and-greet, free airport transfers, concierge services, and more.
To bring that same level of trust and convenience to customers traveling to domestic destinations, JetBlue Vacations and Uber have teamed up to offer jet-setters access to convenient rides between travelers' homes or offices and the airport.
"We are excited to give our customers even more opportunities to save on their next vacation with Uber," said Andres Barry, President, JetBlue Travel Products. "Whether you're soaking up the sun or heading to a theme park for your next vacation, your travel experience should be seamless. Our work with Uber reflects our goal to add even more value to the customer experience, and over the next couple of months, the hope is to expand the program to many more domestic destinations. We're excited to work with Uber to ensure our customers have an easy door-to-door experience."
"At Uber for Business we help organizations like JetBlue Vacations treat every customer like a VIP, by providing elevated travel experiences and delighting adventurers at every step of their journey," said Susan Anderson, Global Head of Uber for Business. "We know that even a fun vacation can come with stress and endless logistics—a ride to or from the airport should be the last of your worries. We look forward to bringing the magic of Uber to JetBlue Vacations customers in our pilot destinations and beyond."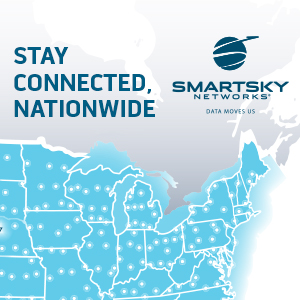 Customers can take advantage of the $20 voucher when they book any JetBlue Vacations package to Orlando, Fort Lauderdale or Las Vegas by January 31, 2023 for travel anytime, by clicking 'add extras' before checkout.
JetBlue Vacations customers will receive their voucher via email after booking their vacation package (approximately 24 hours before their flight). Customers can then add the voucher to a personal Uber account by clicking on the provided link. One $20 voucher—for pickup and drop-off at select airports—is issued per vacation booked. Voucher use is limited to a geographic radius near or around the airport and expire two weeks from the date they are sent. JetBlue Vacations & Uber Voucher terms and conditions apply and shall be provided upon distribution of the voucher.
About JetBlue Travel Products
JetBlue Travel Products is a wholly owned subsidiary of JetBlue Airways Corporation, which consists of the JetBlue Vacations brand (offering flight + hotel and flight + cruise packages) and other non-air travel products including Paisly, JetBlue's homegrown travel website that helps customers who have purchased a JetBlue flight easily find deals relevant to their trip. Headquartered in Fort Lauderdale, Florida with a fully dedicated team of more than 300 crewmembers, JetBlue Travel Products builds on the JetBlue brand and brings to market innovative, quality products for customers, while infusing humanity into every step of the travel experience. For more information, visit jetbluevacations.com or paisly.com.
About JetBlue
JetBlue is New York's Hometown Airline®, and a leading carrier in Boston, Fort Lauderdale-Hollywood, Los Angeles, Orlando and San Juan. JetBlue carries customers to more than 100 destinations throughout the United States, Latin America, Caribbean, Canada and United Kingdom.
About Uber  
Uber's mission is to create opportunity through movement. We started in 2010 to solve a simple problem: how do you get access to a ride at the touch of a button? More than 15 billion trips later, we're building products to get people closer to where they want to be. By changing how people, food, and things move through cities, Uber is a platform that opens up the world to new possibilities.
About Uber for Business
Uber for Business brings the best of Uber to organizations around the globe with a seamless platform built to help them better support and engage those they employ and serve. With global scale, integrated solutions and exceptional service, Uber for Business empowers organizations to streamline business travel, reimagine employee wellbeing, and elevate the customer experience – all while enabling employees to effortlessly leverage the Uber they love and trust in their professional lives. Since launching in 2014, Uber for Business has scaled to 60+ countries and 10,000 cities, and helped 170,000 organizations bring flexibility and efficiency into their operations.
Featured image credited to JetBlue