Assaia has today announced that its Turnaround Control solution is being deployed at Halifax Stanfield International Airport. The result will be the more efficient use of existing airport infrastructure, better on-time performance for airlines, as well as more sustainable use of resources and enhanced safety.
Craig Paul, Director of Technology & Innovation for the Halifax Stanfield International Airport said, "The real-time and historical insights that can inform both airport and airline operations make this solution a clear winner for everyone. Monitoring and measuring every aspect of the turnaround in real-time enables opportunities to make the process more efficient, contributes to maximising the utilization of our assets, and reduces the time each turnaround takes, which is good for the airlines and their passengers."
Assaia's solution, a combination of Artificial Intelligence and computer vision, will monitor aircraft turnarounds and will also be deployed at the de-icing pad. De-icing can cause delays and even cancellations, particularly as aircraft queue for treatment. The Assaia technology compiles data from the gates and the de-icing pad, incorporating weather information and flight planning data. The result is that pilots receive push-back clearance only when there is adequate space for them to go to the de-icing pad without causing blockages.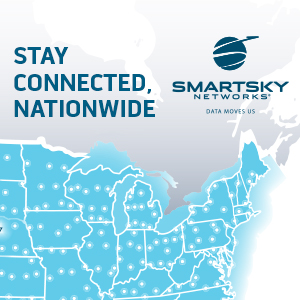 Max Diez, CEO of Assaia, said, "Our technology provides the single source of truth to optimise turnaround times. We examine the tiniest detail of what's going on at the turnaround to find efficiencies. The temperature in Halifax consistently drops below zero for around four months of the year, so de-icing is a major part of the airport operations. It's also necessarily a slow process, meaning any efficiency increases can have a significant positive impact."
Assaia's technology drives efficiencies both by highlighting areas for improvement and by monitoring real-time operations to identify any deviations from optimal performance, then sending alerts to the relevant desktops and as text messages.
About Assaia
Assaia International AG is an aviation software company that is on a mission to use technology for the optimisation of the aviation industry. It uses a combination of Artificial Intelligence and computer vision to provide airports and airlines with complete visibility of turnaround operations at the airport.
Assaia gives airports and airlines control over turnaround operations, enabling them to predict issues and automate processes to make it more efficient. Assaia's solutions create a safer, faster and sustainable ecosystem so passengers can feel confident they are traveling on time, safely and sustainably.
Featured image credited to Becca Alkema