AT&T has added access to Panasonic Avionics' in-flight mobile phone service to its lead travel product—AT&T International Day Pass™.
As a result of this agreement, AT&T and Panasonic Avionics, through its wholly owned subsidiary Aeromobile Communications Ltd. (Aeromobile), will deliver end-to-end connectivity to airline passengers providing an extra dimension to the in-flight connectivity experience.
Now passengers that have added AT&T International Day Pass ("IDP") to their line(s) can use their mobile devices on aircraft equipped with Panasonic Avionics mobile solutions for only the same daily fee as they would be charged in any other IDP destination. With IDP, passengers can connect to the Aeromobile service and enjoy high-speed data, calls and texting as they do on their plans at home for $10/day. Additional lines used the same day only pay a $5 daily fee.
This development follows an increase in data consumption across Panasonic Avionics' in-flight mobile network in 2022, compared to pre-pandemic levels. As air travel continues to recover, mobile network operators around the globe such as AT&T are creating compelling retail propositions, driving in-flight roaming usage and adoption.
Through its subsidiary Aeromobile, Panasonic Avionics joins forces with mobile operators around the world to include in-flight roaming in compelling retail propositions like their mainstream packages, to improve the travel experience for their subscribers.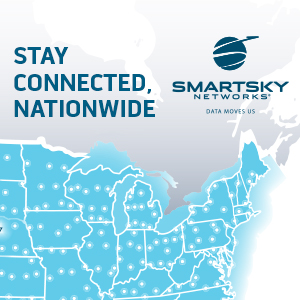 John Wade, Vice President of In-flight Connectivity at Panasonic Avionics said: "We are delighted to partner with AT&T and provide a new dimension to staying in touch for their customers. We have seen mobile network operators around the globe — especially the Middle East, Europe, and Asia — launch compelling in-flight retail offers, and we're excited that operators in the U.S. are now embracing the overseas in-flight connectivity market."
Panasonic Avionics' in-flight mobile service operates in conjunction with its worldwide in-flight Wi-Fi service to provide passengers with a range of payment and connection options in several markets.
About Panasonic Avionics Corporation
Panasonic Avionics Corporation is the world's leading supplier of in-flight entertainment and communication systems. The company pioneered the industry beginning in 1979 and has consistently introduced innovations that enable unique customer experiences and enhance airline loyalty (NPS), ancillary revenue, and operational efficiency.
Leading airlines across the world have chosen to install Panasonic Avionics IFE systems on more than 15,000 commercial aircraft and satellite Wi-Fi connectivity on over 3,400 aircraft. Panasonic Avionics' proven systems power approximately 70% of the global IFE-equipped fleet and is supported by the largest, global support and services team utilizing OEM insights to ensure peak system performance.
Panasonic Avionics Corporation is headquartered in California with over 3,500 employees and operates in 50 locations around the globe.
AT&T International Day Pass: Coverage not available in all areas. Terms and data allowance from your domestic plan, fees and other restrictions apply and are subject to change. If you talk, send a text or use data in any of the included destinations or select international flights on participating airlines, you'll be charged $10 per 24 hours and $5 for each add'l line on the same account used the same calendar day unless you remove AT&T Int'l Day Pass. Go to att.com/intldaypass for details. 
Featured image credited to istock.com/DaniloAndjus