Panasonic Avionics has today announced the launch of its new all-in-one digital solutions platform, Modular Interactive (MI). MI features a fully-integrated IFE interactive design and publishing tool that enables airlines to create unique, easy-to-implement seatback interactives in new and groundbreaking ways.
MI will be demonstrated during the APEX trade show at the Long Beach Convention Center in Long Beach, California, October 25th and 26th in Hall A, Booth 621.
MI is the latest product introduction to Panasonic Avionics' highly acclaimed digital solutions portfolio. It addresses the needs of airlines looking to extend their brand using economically sophisticated or fully custom-built IFE interactives that appeal to today's digitally savvy travelers. Its modular design gives airlines the ability to integrate and scale required software builds. By personalizing the seatback experience, airlines are able to speak directly to passengers and reflect different loyalty schemes, flight themes, locations, and promotional offers by tier, airline route, or cabin class.
MI eliminates the expensive and time-consuming process that is typical of traditional custom GUI interactive solutions. Because MI is pre-tested and pre-integrated, it allows airlines to onboard and begin using the product significantly faster than other solutions. Further updates can be implemented instantly and remotely, without the need for ATPs, making the system even more operationally efficient for the airline.
The solution is backward compatible with Panasonic Avionics' eX3 and NEXT series systems, making it easy for airlines with Panasonic-equipped IFE to onboard and upgrade to MI. MI will be a part of the Company's recently launched Astrova seatback system and will be available in the summer of 2023.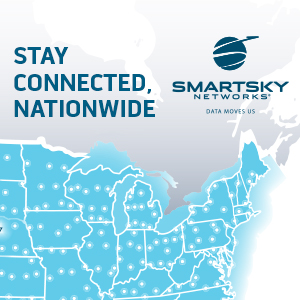 "With Modular Interactive, airlines are given the freedom to turn on or off services and change interactive layouts at any time and without additional software deployment. Airlines can assess higher levels of passenger engagement by simultaneously changing its interactive to display customized and tailored A/B testing campaigns." said Andrew Mohr, Vice President, Digital Solutions for Panasonic Avionics. "Once paired with Panasonic Avionics' suite of solutions, airlines are able to access a full suite of revenue opportunities focused on improving passenger satisfaction, driving airline loyalty and increasing net promoter score."
Panasonic Avionics adds MI to its ever-popular, industry-leading portfolio of digital solutions. This includes ArcTM, its immersive in-flight moving map platform already selected by 25 airlines, Live Television, which broadcasts Never Miss a MomentTM premium live sports content with Sport 24 and Sport 24 Extra, Marketplace, and NEXT Insights.
About Panasonic Avionics Corporation
Panasonic Avionics Corporation is the world's leading supplier of in-flight entertainment and communication systems. The company pioneered the industry beginning in 1979 and has consistently introduced innovations that enable unique customer experiences and enhance airline loyalty (NPS), ancillary revenue, and operational efficiency.
Leading airlines across the world have chosen to install Panasonic Avionics IFE systems on more than 15,000 commercial aircraft and satellite Wi-Fi connectivity on over 3,400 aircraft. Panasonic Avionics' proven systems power approximately 70% of the global IFE-equipped fleet and is supported by the largest, global support and services team utilizing OEM insights to ensure peak system performance.
Panasonic Avionics Corporation is headquartered in California with over 3,500 employees and operates in 50 locations around the globe.
Featured image credited to Jason Rabinowitz