Horizon Aircraft Inc. ("Company" or "Horizon"), an innovative leader in hybrid electric Vertical Take-off and Landing (VTOL) aerial vehicles, today announced that it has successfully completed the construction of its innovative 50%-scale "Cavorite X5" prototype.
Horizon's innovative approach and technology allows the aircraft to fly 98% of its mission in a very low-drag configuration like a traditional aircraft. Flying most of the time as a normal aircraft is also safer and should make the aircraft easier to certify than radical new eVTOL designs.
The full-scale aircraft will also be powered by a hybrid electric system that can recharge the battery array in-flight while providing additional system redundancy. Comprehensive testing of this 50%-scale aircraft will reduce technical risk moving forward as Horizon continues development of its full-scale aircraft. 
Brandon Robinson, CEO of Horizon Aircraft said, "With a 22-foot wingspan, 15 feet in length, and capable of speeds over 250 km/hr, this 50%-scale prototype is an impressive aircraft. Furthermore, it will yield valuable information that will help to reduce technical risk as we move forward with detailed design of our full-scale aircraft." 
Horizon Aircraft will continue with rigorous testing of its 50%-scale prototype with a strong focus on safety. The Company will soon proceed through transition testing and high-speed flight testing to prove the Cavorite platform is the most advanced and flexible VTOL design in the market.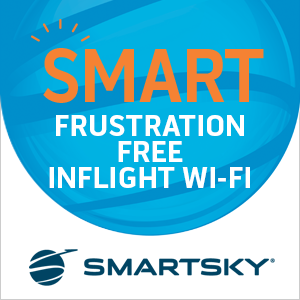 About Horizon Aircraft Inc.
Horizon Aircraft is an advanced aerospace engineering company that has developed the world's first eVTOL that can fly most of its mission exactly like a normal aircraft while offering industry-leading speed, range, and operational utility. Our unique designs put the mission first and prioritize safety, performance, and utility. Our Cavorite X5 eVTOL is designed to enter the market quickly and service a broad spectrum of early use cases.
FORWARD-LOOKING STATEMENTS:
This press release contains "forward-looking statements." Such statements may be preceded by the words "intends," "may," "will," "plans," "expects," "anticipates," "projects," "predicts," "estimates," "aims," "believes," "hopes," "potential" or similar words. Forward-looking statements are not guarantees of future performance, are based on certain assumptions and are subject to various known and unknown risks and uncertainties, many of which are beyond the Company's control, and cannot be predicted or quantified and consequently, actual results may differ materially from those expressed or implied by such forward-looking statements. Such risks and uncertainties include, without limitation, risks and uncertainties associated with (i) market acceptance of our existing and new products, (ii) delays in bringing products to key markets, (iii) an inability to secure regulatory approvals for the ability to sell our products in certain markets, (iv) intense competition in the industry from much larger, multinational companies, (v) product liability claims, (vi) product malfunctions, (vii) our limited manufacturing capabilities and reliance on subcontractors for assistance, (viii) our efforts to successfully obtain and maintain intellectual property protection covering our products, which may not be successful, (ix) our reliance on single suppliers for certain product components, (x) the fact that we will need to raise additional capital to meet our business requirements in the future and that such capital raising may be costly, dilutive or difficult to obtain and (xi) the fact that we conduct business in multiple foreign jurisdictions, exposing us to foreign currency exchange rate fluctuations, logistical and communications challenges, burdens and costs of compliance with foreign laws and political and economic instability in each jurisdiction. 
Featured image credited to Horizon Aircraft Inc.