RedCabin, together with its host partner Delta Air Lines, today announces its Aircraft Cabin Innovation Summit 2022 will take place from 13-15 September in Atlanta, USA. The three-day in-person summit will see leaders from across the aviation industry develop and unveil new collaborative partnerships and product innovations that enhance the inflight experience.
Rick Salanitri, President at Delta Flight Products, comments: "The inflight experience is vital to our industry and even more so as more travellers return to the skies. It is an honour for us to host the Aircraft Cabin Innovation Summit in our hometown of Atlanta and we look forward to the opportunity to further revolutionise the cabin experience as we embark on the creation of a new generation of in-cabin features."
The first two days of the summit will see delegates explore the most pressing challenges and trends in the aircraft interior industry, including sustainability, accessibility, interior innovation for low-cost carriers, as well as next generation cabin concepts and designs for a post-pandemic world.
There will be keynote presentations, panel discussions and working groups led by pioneers from across the industry, including Airbus, Boeing, Collins Aerospace, Adient Aerospace, Diehl Aviation, Green Cabin Alliance, Acro Aircraft Seating, Factorydesign, Finnair, Stelia Aerospace, Teague, Pexco Aerospace and many more.
The final day of the summit, known as "Delta Day", will give attendees an exclusive tour of the iconic Delta Flight Museum, followed by a rare behind-the-scenes look at Delta TechOps – the airline's Maintenance, Repair and Overhaul (MRO) facility.  There will also be a networking breakfast event and several interactive learning sessions taking place, exploring the latest innovation in Delta Air Lines' brand, customer experience, flight products and material services.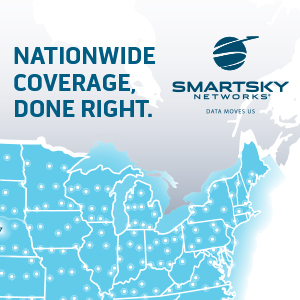 RedCabin has become a hotbed for innovation in recent years, with cutting-edge aircraft interior innovations such as the Aurora Borealis Economy seatback, Butterfly 2.0 seat, and Interspace seat developed and launched at previous iterations of the Aircraft Cabin Innovation Summit. At this year's summit, Formation Design will be unveiling a new boarding concept for single-aisle aircraft that both enhances the overall passenger experience and speeds up turnaround times for airlines.
Monica Wick, founder and CEO at RedCabin, adds: "There are important debates and conversations that need to be had so the next generation of aircraft interiors can be more sustainable, inclusive, and technologically advanced. By bringing together the industry's finest pioneers, we can share expertise, experiences and new ideas that help tackle the biggest challenges and create a new vision for the future of air travel."
The RedCabin Aircraft Cabin Innovation Summit 2022 is sponsored by: Sekisui Kydex, ELeather, Pexco Aerospace, Binder, SkyPaxxx Interior Repairs, Beadlight, Air-Clenz Systems, and Alpine Advanced Materials.
For more information, please visit: https://aircraft-cabin-innovation-summit.redcabin.de/
To download the full summit agenda, click here.
Featured image credited to Jason Rabinowitz