High-end performance fabric manufacturer, Ultrafabrics, has partnered with Tapis Corporation and Franklin Products to create Atago and will launch it at the Aircraft Interiors Expo in Hamburg 14-16 June, 2022. (Stand 7C20)
Atago is a revolutionary fabric solution incorporating a state-of-the-art fire-blocking backcloth with Ultrafabrics' industry-leading haptics, and is named after the Atago Shrine in Tokyo, erected in 1603 to protect the residents from fire.
"Ultrafabrics exclusively partnered with Tapis for the initial distribution of this collection," notes Jason Estes, Vice President Global Sales and Marketing at Tapis. "The upholstery system is provided from one source, reducing the need to manage multiple suppliers while assisting with inventory management.
"This ground-breaking material reduces the number of components required, without sacrificing the look or performance," says Rodney Howard, Franklin Products Sales Director. "Atago lightens the load by up to one pound per passenger place but allows passengers to experience the same level of comfort and well-being that they have come to expect from Ultrafabrics' products."
No longer will the cushion, dress cover and material need to be purchased separately. This streamlined supply chain reduces the amount of sewing and assembly required, reduces overall cycle time in manufacturing, and provides higher-level assembly at a reduced cost. Most importantly, it decreases fuel consumption and emissions and adds passenger comfort by eliminating rigid fire blockers.
The inherent flame retardant properties of Atago exceed expectations: When combined with a traditional high-resilient polyurethane foam cushion, Atago passes burn tests with exceptional results. This prevents the need for additional fire-blocking fabric or introducing foam additives, such as graphite, to meet flammability requirements.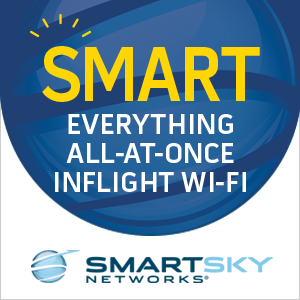 ABOUT ULTRAFABRICS
Ultrafabrics is a range of premium, animal-free materials that is reshaping the world of performance fabrics. Crafted in its Japanese mill using the proprietary production process, Takumi (meaning artisan) Technology, their passion is the creation of unrivalled sensorial experiences.  2021 saw the launch of UF Select, their dynamic and cost-conscious offering manufactured in Mexico which explores color, texture and performance.
Ultrafabrics' continuous investment in innovation, research and development has resulted in a range of polyurethanes suitable for both indoor and outdoor use. The brand's growing client list of luxury brands spans many industries, from residential and contract furniture, to upholstery for cars, yachts, airlines, and private jets.
GLOBAL AVIATION PARTNERS
Since 1977, Tapis Corporation and Ultrafabrics have collaborated to provide superior materials to the aviation industry, and continue to lead in innovation, design, and customization. We leverage the art of creativity with the most advanced technology, and it is that synergy between disciplines that is becoming indispensable.
Our combined work fuses creativity, instinct, imagination, rationality, and innovation. In other words – both sides of the brain working together. We often call it a "techno-creative" approach to maximizing passenger comfort, durability, weight savings and sustainability.
Featured image credited to Ultrafabrics