LSG Sky Chefs, the  catering and hospitality expert brand of the LSG Group, has won a contract with United Parcel Service (UPS) to provide crew catering out of Ted Stevens International Airport in Anchorage, Alaska (ANC). The new contract will see LSG Sky Chefs' Anchorage Customer Service Center supply 10 meals per flight, or 32,000 meals each year. 
The catering agreement, which will run for three years, solidifies the Anchorage operations' expertise in cargo-crew catering. Presently, it accounts for a significant part of business at that Customer Service Center.  
The new business with UPS commenced in the middle of June, just five weeks after the initial bid for the contract.
"The speed at which we started up with UPS is a testament to the hard work and persistence of the LSG Sky Chefs team," said Kevin Lewellyn, LSG Sky Chefs' Anchorage General Manager. "We're proud to partner with UPS and provide exceptionally safe catering services to all of UPS' flights out of Ted Stevens International Airport." 
"I am very excited for this partnership and have been impressed with Kevin and his team," added Frank Austin, Crew Services & Catering Supervisor at UPS.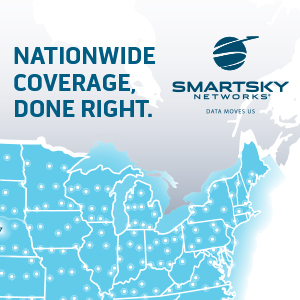 About the LSG Group:  
The LSG Group is the quality and technology leader in airline catering and related markets. It has two strong, independent expert brands: LSG Sky Chefs a global catering specialist with the highest hygiene and quality standards for airlines, the home delivery market and retail. Retail inMotion, which specializes in in-flight sales, product development and technology solutions, sets standards with its understanding of partnership and its innovative strength. 
LSG Group (International) is headquartered in Neu-Isenburg near Frankfurt, Germany, and has an extensive network of joint ventures and partnerships around the globe. In the pandemic year 2021, its 15,500 employees at 140 locations in 40 countries worldwide generated consolidated revenue of 1,113 million euros. LSG Sky Chefs produced 131 million meals (excluding minority interests) during this period.
Featured image credited to LSG Sky Chefs