HAECO Cabin Solutions, a business unit of the HAECO Group specializing in aircraft seating, interiors, and cabin reconfiguration, in cooperation with Diehl Aviation announces three cabin upgrades designed to reduce weight, increase capacity, and improve passenger comfort. 
"We thank Diehl Aviation for their partnership and opportunity to jointly introduce these upgraded cabin products," said Doug Rasmussen, President Cabin Solutions and Group Director. "These upgrades enhance the onboard experience while at the same time driving better operating efficiencies." 
The first product, the "Aft-Simplex," is a simplified single-aisle aft-lavatory/galley complex. For many single-aisle operators it provides improved density by allowing the addition of up to six seats and lowers operating costs and/or provides increased range through reduced weight. 
The Aft-Simplex is at least 70 kg (155 lbs.) lighter than comparable solutions from other suppliers. Four standard configurations are available. When installed in combination with HAECO's Vector Light seats, overall aircraft weight is reduced by up to 800kg, an unprecedented improvement in operating economics for single-aisle aircraft.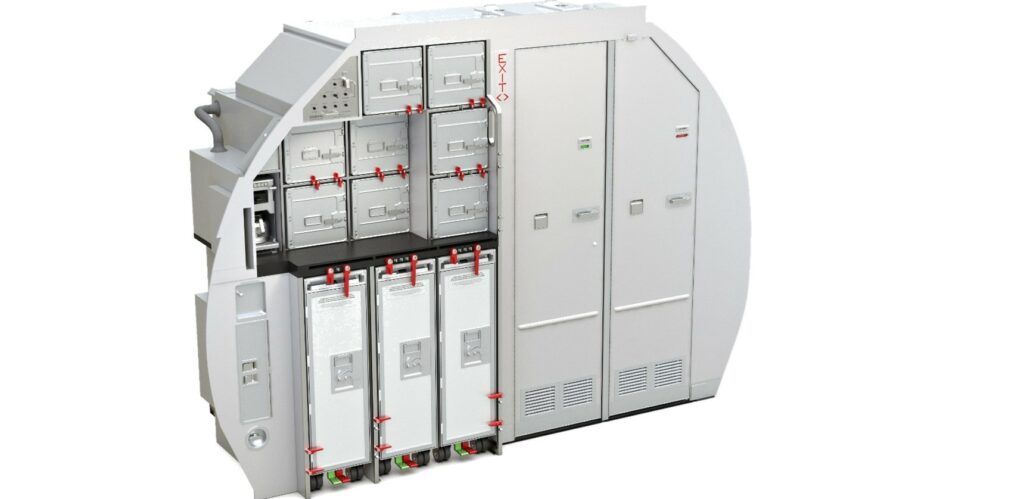 The second product is a combination of HAECO's Eclipse seat and a unique floor-to-floor solution designed by Diehl. The exceptional design features of the Eclipse seat allow it to be installed in a 5-abreast configuration without compromising passenger comfort or privacy.   
The third product is an enlarged 737 overhead bin solution. The design of this bin allows it to be installed without modifying the aircraft structure or PSU interfaces at a weight lower than current products. 
"The cooperation and synergies we have had with HAECO developing these enhanced cabin products has been tremendous," said Holger Hafner, SVP of Upgrade Solutions with Diehl Aviation. "Anytime you're able to improve the overall passenger experience while improving aircraft operating economics it is a win-win."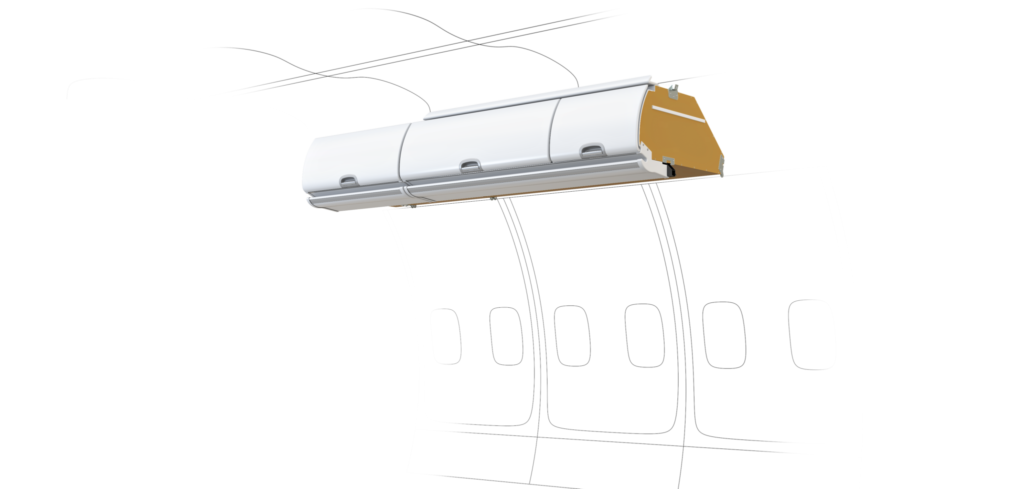 The new products will be on exhibit during the Aircraft Interiors Expo in Hamburg, Germany June 14-16 at the HAECO (6A01) and Diehl (7D20) booths.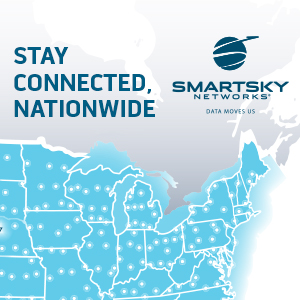 About HAECO Group
The HAECO Group is one of the world's leading aviation product and service providers. The Group provides a comprehensive range of products and services in Airframe, Cabin, Component, and Engine segments. The HAECO Group consists of 16 operating companies, employing around 17,000 staff in Hong Kong, the Chinese mainland, Europe, and the United States. HAECO Cabin Solutions provides cabin interior design, engineering, certification and reconfiguration services, as well as manufactured products including passenger seating, structures, galleys and lavatories. 
All images credited to Diehl Aviation and HAECO