After years of development, BizjetMobile has broken industry ground commissioning its first Iridium Certus BizjetInternet system and proprietary BizjetInternet App on a Gulfstream G450. 
BizjetInternet is the jewel in the crown of BizjetMobile's unlimited messaging services (SMS, Email and WhatsApp). Leveraging off of the latest Iridium Certus mid-band service, the solution now combines live internet. 
BizjetMobile's CEO Adam Chapman said:
BizjetInternet is a paradigm shift for the corporate executive who needs unlimited global connectivity without the massive price tag. With over a decade of corporate customers flying on Iridium, we have learnt that corporate executives don't surf the Internet, they just want to say in touch with the office, family, and friends. Our unique Bluetooth app allows operators to stay connected the entire flight and control what they spend.
Bizjetinternet solves the single biggest issue with Wi-Fi, background data. Today's modern mobile phones consume huge amounts of Wi-Fi data. By accessing the Internet via the Bizjetinternet app and Iridium Certus, you can decide when you activate Wi-Fi and what services you allow to connect. By shutting down all background activity BizjetInternet eliminates bill shock.
Working with our industrial team ASiQ, an approved Iridium Value Added Developer, BizjetMobile's Gulfstream 450 test bed is the world's first hybrid Bluetooth/Wi-Fi aircraft messaging platform.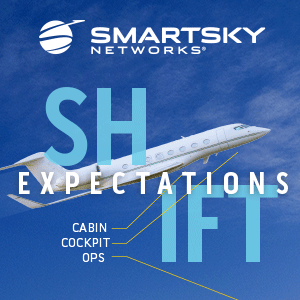 Passengers and crew can now stay connected the entire flight using our unlimited Bluetooth texting services and switch to Wi-Fi, only when they need it. Certus 100 provides the ideal entry level to meet core messaging and email services. Should an operators demand for data grow, then it's the most economical path to upgrade to Certus broadband. 
BizjetInternet's ultra-low-cost system is $24,990 plus $599 per month for unlimited Email, SMS and WhatsApp texting, there is no better deal. 
If you own an existing Iridium telephone phone system, then contact Bizjetmobile to find out how easy it is to upgrade. 
About BizjetMobile LLC: 
Formed in 2014 by the ASI group, BizjetMobile's solutions are the forerunner to ASIP Tech Inc's (Ticker Code: IPTK) world's first Bluetooth airline passenger free texting solution called fflya, recently selected by Wizz Air. The core messaging services were flight tested by BizjetMobile, pioneering an ultra-low-cost connectivity market for private and corporate jets. 
Featured image credited to BizjetMobile