China Airlines has introduced the new Fantasy Sky wireless entertainment system for its Boeing 737-800 fleet. With the introduction of this wireless IFE system, China Airlines becomes a pioneer in launching W-IFE in Taiwan. 
With the aim of boosting its onboard customer experience by moving towards a digital cabin ecosystem and services, the partnership with China Airlines is a proof of Immfly's vision. 
A key factor is that China Airlines is now able to provide an  unprecedented experience to its passengers. The W-IFE platform enables the maximum service consistency within China Airlines' fleet, mirroring the carrier's IFE content on long-haul intercontinental flights to its 737-800 regional routes.
Passengers can use their personal smart devices such as mobile phones or tablets to connect to the aircraft network. Logging into the network provides access to free video-on-demand services for Hollywood blockbusters, select Japanese, Korean and Taiwanese films, or popular music selections. They can also browse in-flight publications such as the Dynasty magazine and Sky Boutique Duty-Free Shopping, or use the interactive interface to check flight information and real-time status.
Apart from a wide range of entertainment, the partnership will also allow China Airlines to move toward a more sustainable and digital cabin solution. The solution will help China Airlines to transition from printed duty free and inflight magazines to a complete digital and paperless cabin. 
"The world is moving towards a complete digital ecosystem and at Immfly we aim at bringing disruptive digital solutions to the airlines. This partnership marks our first move in the Asian region and brings W-IFE for the first time in Taiwan with China Airlines. Immfly and China Airlines are both committed towards a digital and sustainable cabin and this partnership is a proof of the the commitment," said Maria Cardenal, General Manager, Immfly.
"The partnership comes at a time when passengers are looking to be part of a digital environment for a better flight experience. With Immfly we want to be at the forefront of this change and we are able to take the necessary steps for a much digital and sustainable inflight solution,"  said Jeremy Chang, Vice President, Corporate Development Office of China Airlines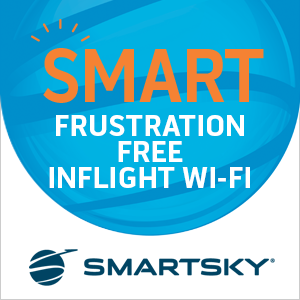 About China Airlines
The China Airlines Group was established in 1959 and its fleet today numbers 109 aircraft. China Airlines is the largest airline within the group, employing more than 10,000 people worldwide. It is ranked among the top five air cargo operators in the world, as well as being the first airline in Taiwan in terms of service frequency and size. China Airlines is one of 18 carriers that make up the SkyTeam alliance, giving passengers access to an extensive global network of more than 15,445 daily flights to 1,036 destinations in 170 countries. China Airlines continues to promote a safe, high-quality flying experience, as well as eco-friendly, innovative and attentive services that provide travelers with the perfect journey and consignors with a reliable, convenient transportation service.
About Immfly
Immfly is an award-winning provider of Connected Digital Services and Best in Class In-flight Entertainment. Immfly S.L. is headquartered in Barcelona, Spain, with global offices serving full service, low cost and regional airlines worldwide. Immfly's digital services reach millions of passengers across hundreds of destinations in Europe, Africa, Asia and North and South America. 
Featured image credited to China Airlines