Avianca has announced today that it has become the first airline in South America to launch a comprehensive, concierge-style flight shopping tool.
Called SmartAlerts and launched in partnership with Atlanta-based tech company Volantio, this tool enables Avianca guests to input their desired routes and preferred travel dates and receive real time fare alerts without needing to check the site every day. In under four months, the program has activated over 50,000 fare alerts for guests.
"We are happy to deploy SmartAlerts and enhance our relationship with Volantio. SmartAlerts give us an opportunity to initiate a conversation with thousands of our customers by offering them valuable and timely information right in their inbox. We expect these conversations to help us to generate insights to deliver better, more compelling, and personalized offers. SmartAlerts is one more building block in our e-commerce ecosystem," says Manuel Ambriz, CCO of Avianca.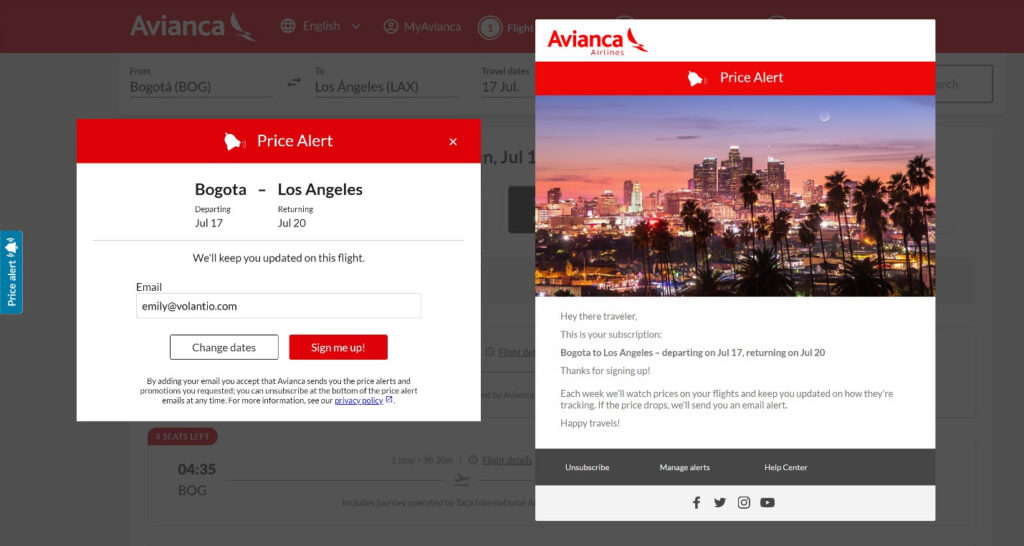 As online travel agencies take over flight purchasing, SmartAlerts brings guests back to airline-direct booking by continuously updating guests with real-time fare information on their specific routes and dates. Reducing spam and allowing guests to see only the information they want, airlines typically see 2x the engagement of traditional marketing channels with SmartAlerts.
"We're proud to further our relationship with Avianca and for the trust they continue to place in us to deliver the best, most innovative solutions for today's airline markets," says Azim Barodawala, CEO and Co-Founder of Volantio. "With the implementation of SmartAlerts, Avianca once again shows their commitment to guest satisfaction by taking the pain out of flight shopping."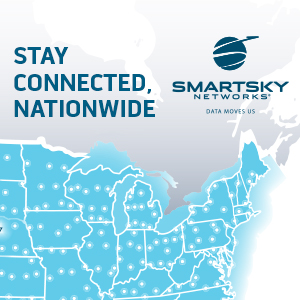 AVIANCA GROUP INTERNATIONAL LIMITED includes Avianca – Star Alliance member – LifeMiles and Avianca Cargo. In passenger transportation and with more than 102 years of continuous operation since 1919, Avianca is the leading airline in Colombia, Ecuador, Central America and has one of the largest airline operations in Latin America with 130 routes, 3,800 weekly flights and a fleet of more than 110 Airbus 320 and Boeing 787 Dreamliner aircraft, connecting to around 65 destinations in the Americas and Europe. More than 10 million members and 450 allied brands are part of its loyalty program, LifeMiles, one of the largest in the region. In cargo transportation, Avianca Cargo is a leader in the region and is the main airline in different markets in the Americas. It serves more than 50 destinations with a fleet of Airbus A330 freighters, along with its operation in passenger aircraft bellies. Avianca successfully emerged from Chapter 11 at the end of 2021 and today, has a team of more than 12,000 people committed to providing safe, convenient, affordable, and friendly service to its customers.
About Volantio: 
Volantio is an Atlanta based tech start-up which seeks to revolutionize fixed-capacity industries through innovative tools to drive revenue, operational efficiency, and digital shopping conversion. Founded in 2014, Volantio works with airlines and other fixed-capacity businesses around the world to automate capacity optimization through groundbreaking AI and machine learning.
All images credit to Avianca