The commitment to achieving a sustainable future for our planet has led Aeroméxico and Kaelis to take on the 'The Sustainable Flight Challenge', a fantastic Skyteam initiative.
The initiative challenges participating airlines to find the most sustainable way to operate a single flight in their networks and thus take responsibility for a sustainable future in the airline industry.
Keeping circular economy at heart, we have created a collection of environmentally friendly products made from recycled, biodegradable, compostable materials which are reusable and recyclable.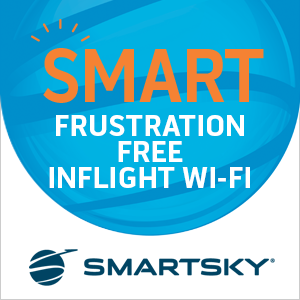 Passengers on this Aeromexico flight will enjoy maximum comfort thanks to the fact that a large number of plastic bottles have been recycled and transformed into a wonderful blanket and pillow, and that lunch and dinner will be served with a range of sustainable products.
The sustainable products include cups, napkins and cutlery made from eco-friendly materials: sugar cane, bamboo or recycled paper, thus avoiding single-use plastics or plastic containers.
The ability of Kaelis to innovate is what distinguishes us and will propel us to a new stage in environmental care and the development of a more sustainable future.
Kaelis' mission is to provide service excellence for a greener tomorrow.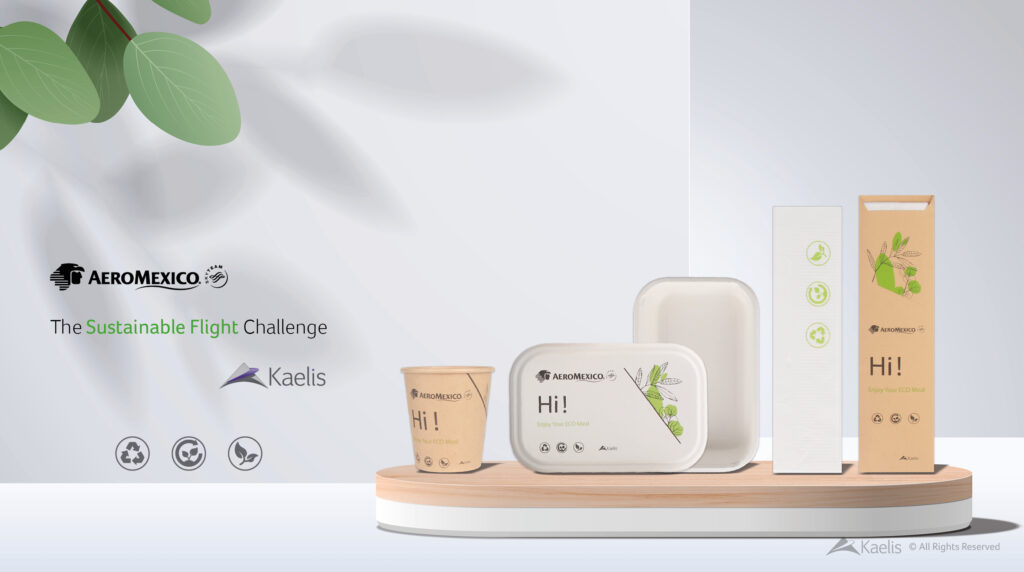 All images credited to Kaelis