FACC has established itself as a high-performing and reliable partner in the repair, maintenance and modernization of aircraft for airlines worldwide. The company is now further consolidating its strong position through its cooperation with the internationally successful parts distributor and service provider Leki Aviation.
FACC ranks among the world's leading aerospace companies. The company's services range from high-tech lightweight components for space to service and repair offerings for airlines and aircraft operators. Growth opportunities are very high, particularly in the Aftermarket Services segment: "The market for maintenance, repair and overhaul (MRO) in civil aviation is making a noticeable recovery. Thanks to our innovative solutions, we have been able to establish an excellent position in this field in recent years, and are thus ideally equipped for the future," reports Robert Machtlinger, CEO of FACC AG.
FACC has now entered into a strong partnership with the internationally successful parts distributor and service provider Leki Aviation, which will bring it closer to its customers in its main target markets.
Growth market China
The number of passenger aircraft worldwide, which currently stands at approximately 23,000, is expected to double to around 46,000 in the next 20 years. The demand for service and repair services is therefore growing rapidly. By 2030, the global market volume is set to exceed $180 billion, compared with approximately $70 billion at present.
The Chinese growth market is particularly attractive. Leki Aviation operates two branches there and, thanks to its proximity to major Chinese airlines, occupies an outstanding position in the largest and most important growth market in the aircraft industry. Whenever airlines need a spare part for one of their aircraft, they will in future rely on components produced by FACC. Leki Aviation, headquartered in Copenhagen, has a total of nine locations worldwide, including four distribution centers and two repair stations.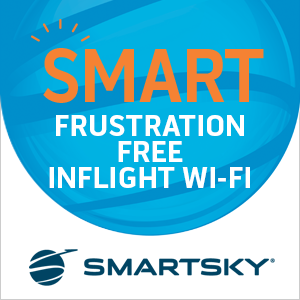 Katja Kroejby, Director Business Development at Leki Aviation, has high hopes for the cooperation with FACC: "The demand for our range of services will continue to grow – attractive markets and exciting opportunities lie ahead of us!"
About FACC
FACC is a worldwide leading aerospace company in design, development and production of aerospace technologies and advanced aircraft lightweight systems. Being the technology partner of all major manufacturers, FACC works together with its customers on developing solutions for the mobility of the future. Every second, there is an aircraft taking off with FACC technology on board. In the fiscal year 2021, FACC achieved 497.6 million Euro in revenues. Approximately 3,000 people from 41 nations are employed at 13 international locations worldwide. FACC is listed on the Vienna Stock Exchange and part of the Fortune-500 Group AVIC, providing access to the largest growth markets within the industry.
Featured image credited to FACC