Inflight Dublin has been chosen by Novair to provide its end-to-end wireless inflight entertainment (IFE) solution, Everhub™.
Beginning in February, Inflight Dublin will initially be equipping Novair's fleet of A321 aircraft with a 6-month trial of its Everhub™ wireless solution consisting of hardware, software and content. 
The fully certified server houses the Everhub™ software platform which can be accessed via a web application on passengers' personal devices. Customized to align with Novair's brand requirements, the user-friendly GUI allows passengers to easily navigate the system and browse the latest Hollywood blockbusters, TV Shows, International content, Documentaries, Games and digitized Publications available on board.
Novair operates a fleet of A321neos to both traditional Mediterranean destinations and long-distance destinations. Novair was recently sold to Danish Jet Nordic Group, which also operates Jet Time.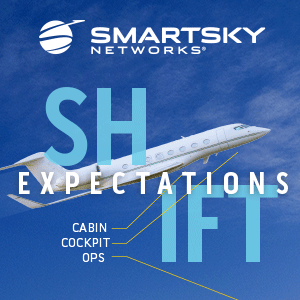 "Novair places a big focus on choosing products and services that align with our brand values and sustainability goals. Utilizing Inflight Dublin's Everhub™ solution allows us to create a unique and enhanced passenger experience that also minimizes weight and fuel costs, particularly due to the ability to make all paper materials digital on the system. Novair is committed to providing the highest level of service to our passengers and we look forward to working with Inflight Dublin to deliver this innovative solution," said Paul de Susini, Head of Onboard product & catering, Novair.
"With Everhub™, Novair will benefit from an innovative digital solution that generates revenue and reduces their environmental impact while also entertaining their passengers with a broad content package tailored to their unique audience. We are delighted to be working with Novair on this project and we look forward to engage and delight its passengers on board," said Barry Flynn, Inflight Dublin's CCO.
Featured image credited to Novair