Breeze Airways, the Seriously Nice™ new U.S. low-fare airline founded by aviation entrepreneur David Neeleman, has unveiled its new Breeze Training Academy in Salt Lake City for initial and recurrent training for its pilots, flight attendants and technical operations teams.  
The center has offices, training classrooms and briefing rooms and, for pilot training, an Embraer 190 flight simulator.  Breeze will add an Airbus A220 flight simulator this summer.  The facility is large enough to house six full-motion flight simulators, four flight training devices, aircraft escape slides, door trainers and an aircraft cabin trainer.  The facility can accommodate up to 200 pilots, flight attendants, and technical operations teams and instructors daily.
Separately, Breeze has partnered with ATP Flight School, the nation's largest, to provide ATP graduates with a streamlined pathway to a First Officer position with the airline. Amid a growing shortage of airline pilots, the Breeze Embark Program allows Breeze to recruit from ATP's student and instructor population of 2,300 pilots while providing ATP graduates with more opportunities for career progression.
Under the partnership, eligible ATP instructors can interview with Breeze at 500 hours total time.  Successful applicants receive a conditional job offer and mentoring from Breeze airline pilots while gaining flight experience.  Upon reaching 1,500 hours of flight time, instructors transition to Breeze as Embraer 190 First Officers after completing the Airline Transport Pilot Certification Training Program with ATP.
"It's really exciting to open our Training Academy less than a year after our first flight," said Breeze's Founder and CEO David Neeleman.  "This facility is large enough to support an airline of 800 pilots and 1,200 flight attendants, so it will support many years of growth for us.  And, as a tech hub, there's no better place for the center than Salt Lake City, which is also home to our headquarters in Cottonwood Heights.  Combined with our partnership with ATP, we are well-positioned for continued growth and network expansion."
Breeze will more than double its fleet this year, from 13 Embraer 190 and 195 aircraft to 30 aircraft, including 13 Airbus A220s and four additional Embraer E-jets.  The airline has ordered 80 new Airbus A220-300 aircraft, with options for 40 more, which will be delivered one per month for the next six years.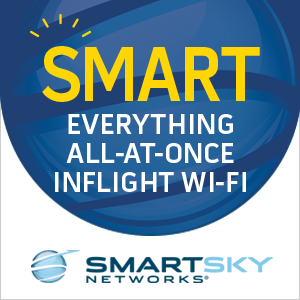 About Breeze Airways
Breeze Airways began service in May 2021 primarily in the east and southeast of the United States, but is expanding west across the U.S. with 77 routes between 28 cities in 18 states.  Founded by aviation entrepreneur David Neeleman, Breeze is a low fare carrier offering "new, nice and nonstop flights" between secondary airports, bypassing hubs for shorter travel times.  Breeze's mission is to make the world of travel simple, affordable and convenient, using technology, ingenuity and kindness to improve the travel experience.   With seamless booking, no change or cancellation fees, up to 24-months of reusable flight credit and customized flight features delivered via a sleek and simple app, Breeze makes it easy to buy and easy to fly.  Flights are on sale at www.flybreeze.com and via the Breeze app.
About ATP Flight School
ATP is the nation's largest flight school, providing students with the most efficient path to a successful airline pilot career. For over 35 years, ATP has been the leader in professional flight training and supplying pilots to airlines.
Featured image credited to Breeze Airways