Experiencing Italy around the holidays is a truly wonderful experience. My family and I enjoy it so much that wearing a mask for 15 hours of travel seemed like a small price to pay when we jetted off just before Christmas. Even with restrictions in place, Italy per usual did not disappoint. From the food of Emilia-Romagna to the foggy beauty of the Venetian Lagoon, Italy in December is simply enchanting. COVID-19 rules and restrictions are similar to those here in Los Angeles, so we assimilated easily. 
Regions in Italy are color-coded based on COVID-19 cases, hospitalizations, etc., so different regions have different restrictions. For example, when we arrived in Bologna, in the Emilia-Romagna region, the color was white (very low risk), while Veneto, home to Venice, was yellow (low risk). We did not notice any additional restrictions whilst traveling between the two areas.
As a baseline, however, in order to move about the country and enjoy Italy as we have come to know it, one must now be vaccinated or be able to show proof of recovery from COVID-19. That means we were required to show our 'Green Pass', which has since been reinforced and dubbed the 'Super Green Pass'. For Europeans the pass is a QR code on their phone. For us Americans it is our CDC vaccination cards, even though they are handwritten.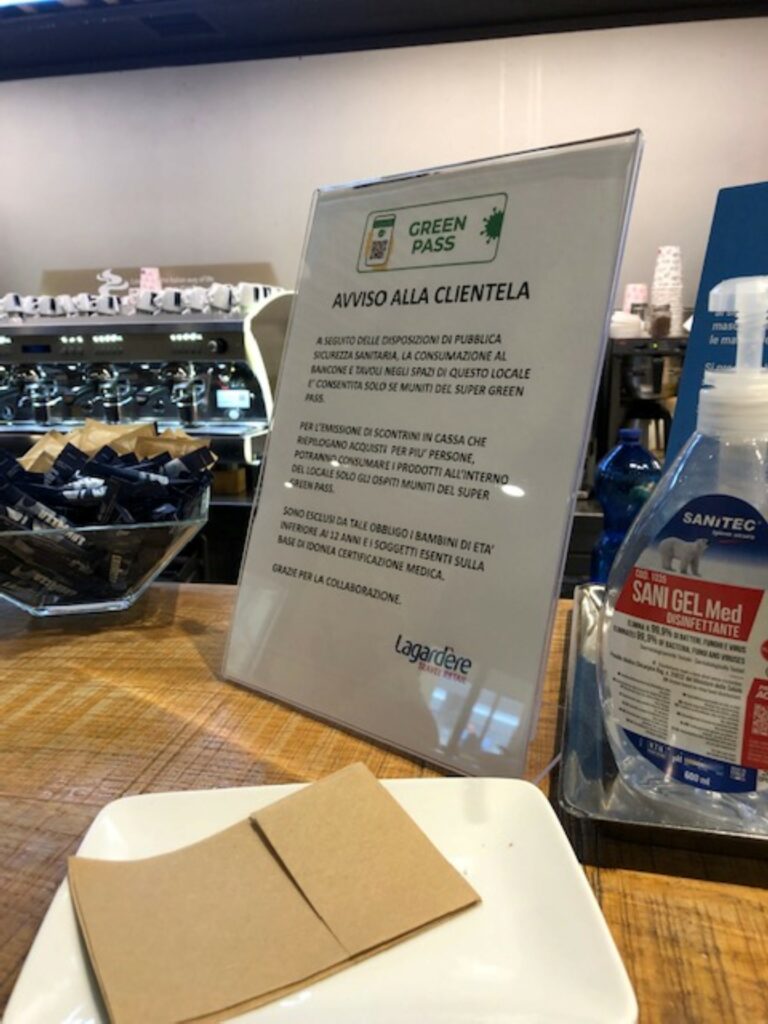 The pass is checked whenever you enter any restaurant, museum, public transportation or soccer game – you really can't do much without it.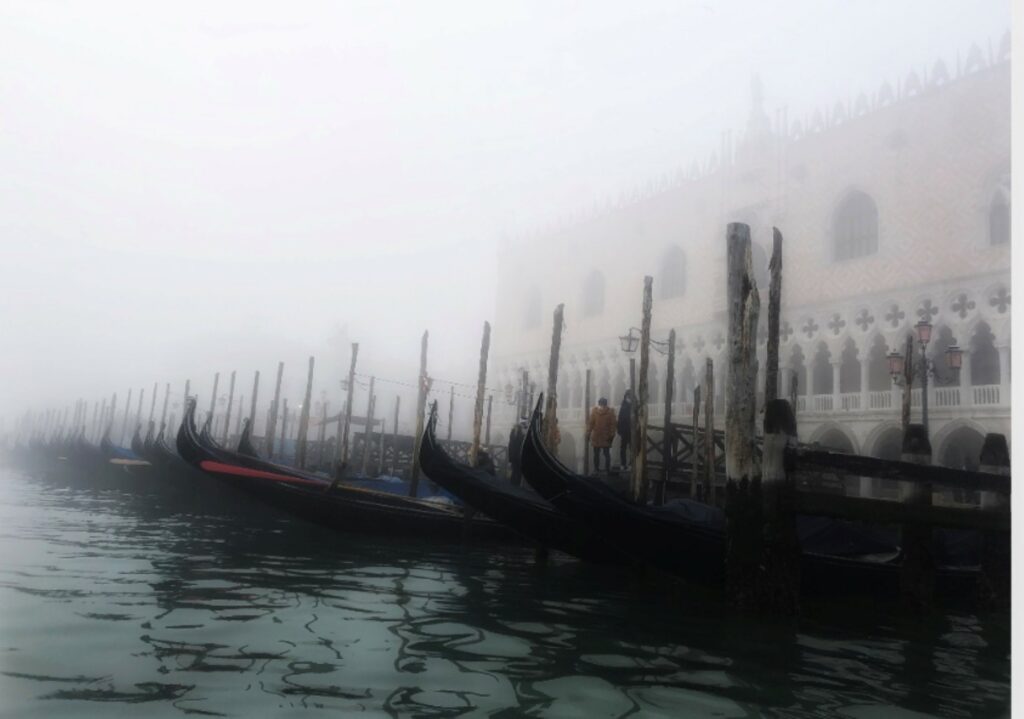 In Padua, a smaller city about a half-hour outside Venice, we were turned away from one restaurant because we did not have the QR code version of the pass. It is important to note that your last vaccination shot cannot be over six months old as of 1 February. If you are not vaccinated, you can enter Italy but quarantine rules apply and you're not able to enjoy restaurants, museums, or non-essential shops. 
Testing – To enter Italy
You will need a negative COVID-19 test taken prior to your arrival. Both PCR and antigen tests are accepted but for the antigen you need results within 24 hours, while the PCR has a 48-hour window.
Here in Los Angeles, I easily booked three PCR tests for my family on Christmas Eve. I reserved our spots about two weeks in advance – and I'm glad I did. As the holidays approached, and with Omicron on the rise, travelers started scrambling for tests and it became increasingly difficult to find available appointments. My sister, who was traveling from the east coast to Italy to meet us, had a much harder time sourcing a PCR test. Unable to find a PCR test in Lancaster, Pennsylvania, she was forced to drive about two hours away, north of Philadelphia to get a test that would have results back within the allotted time.
In addition to the test, to fly to Italy you will need to fill out an EU digital passenger locator form. The form requires your flight information, seat number for the main passenger and an address for your stay in Italy. 
Testing – To enter the US
To return to the United States, travelers must present a negative COVID-19 test result taken no more than 24 hours before departure (or proof of recovery from the virus within the last 90 days). In Italy, testing is done at the farmacia – luckily, pharmacies in Italy are as prevalent as Starbucks in Los Angeles; they are located almost on every block.
But while ubiquitous, testing appointments fill up far in advance. My sister was flying out of Venice and she could not find an available appointment in the city. So the day before her flight home, she went to the Venice Marco Polo Airport which offers tests. When she got to the airport, she was told that they had run out. She was directed to another testing site outside the airport where she waited for eight hours – yes eight hours! – with other stressed-out, concerned travelers waiting to take a test. Not a fun way to end your Christmas holidays. 
Learning from her experience, when we arrived in Bologna, our final stop on this Italian tour, we went to a pharmacy close to our hotel and inquired about booking appointments for Friday, which was four days away. They did not have appointments available. A little stress set in and I feared we would face similar challenges as my sister. Luckily, the second pharmacy we tried did have available appointments for Friday. Phew!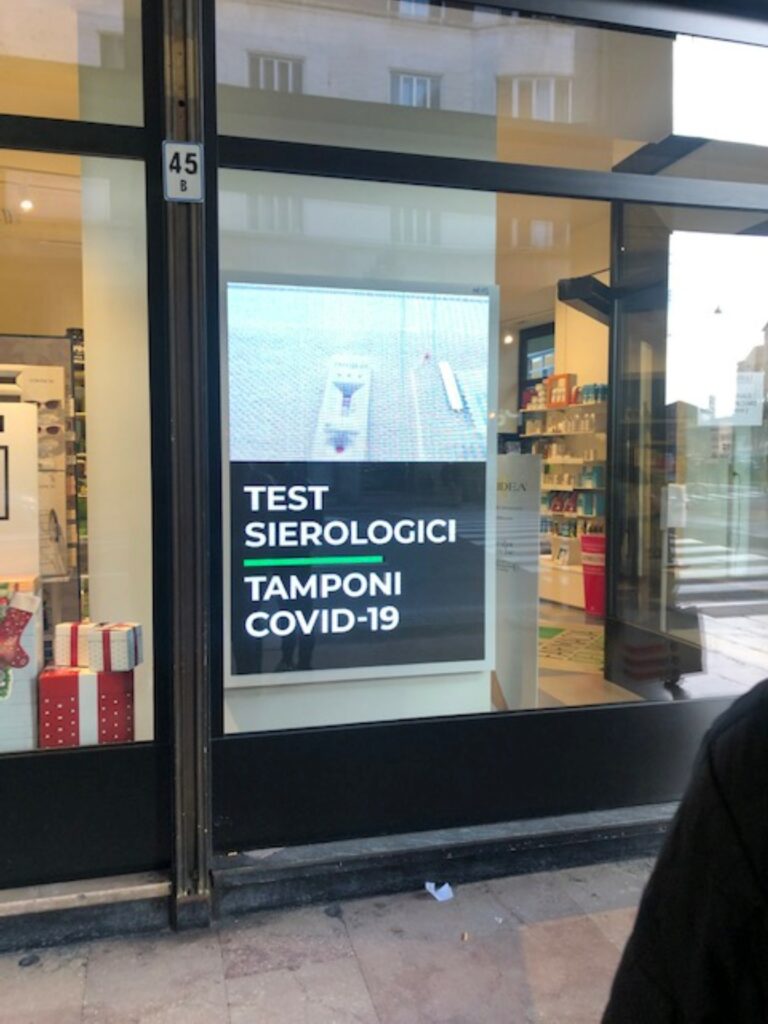 Friday came, we went to the pharmacy for our appointments and walked away about a half hour later with printed copies of our negative Antigen tests. It's super easy and efficient once you actually have the appointment. 
Baseline 
Traveling internationally during the COVID-19 years adds an additional layer of stress that all tourists should consider when planning a trip. Be mindful of the rules for your destination country and be prepared with all your required documents. It is helpful to print out everything, just in case. 
In Italy, Green Passes and now Super Green Passes are required for most daily activities. Restrictions may vary by region but we found that being vaccinated was necessary to enjoy Italy.  
Make appointments as soon as possible for your pre-flight COVID-19 tests, both for flying out of and into the United States.
Masks are required everywhere, even outside. And your average cloth mask won't cut it. An N95 or FFP2 mask is required. But we were just happy to be able to enjoy Italy without all the tourists, and literally had the Piazza San Marco all to ourselves one evening. I'll take that, in a mask, any day.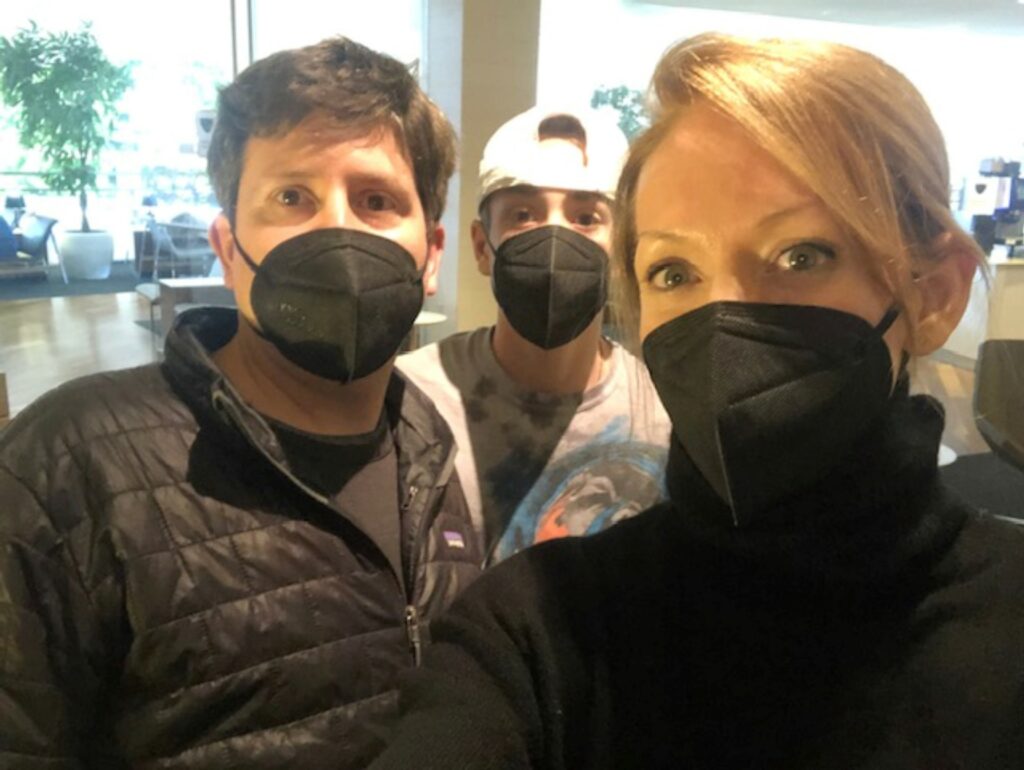 Related Articles:
All images credited to the author, Bridget Kirby