Sherwin-Williams Aerospace Coatings has launched its Aircraft Color Visualizer platform, an online design tool for the business and general aviation community which enables customers to try multiple color combinations for their aircraft. Owners, livery designers and paint shops are the primary target audience.
Fully interactive via desktop, the Aircraft Color Visualizer can create paint schemes to aid in initial project definition for six types of aircraft: kit plane, single piston, twin turboprop, light business jet, heavy business jet, and helicopter.
A detailed three-dimensional image of each type is rotable by clicking and dragging. Upper and lower surface views, front and rear elevations and three-quarter aspects are easily generated, enabling users to view the effects of their chosen paint colors from any angle.
The graphics and interface are impressive, but the Aircraft Color Visualizer does its most important work through the color possibilities it provides. Users may choose a base shade and up to three accents, each of them appearing instantly on the aircraft model so schemes are observed as they build and can be changed in real time.
Featuring Sherwin-Williams Aerospace Coatings' complete color palette, the platform features more than 160 colors in each of the firm's solid and metallic/pearl finishes, demonstrating at a glance the extent of the range.
As well as scrolling through 'swatches', users have the opportunity to click one of eight simple shade buttons to help narrow their selection.
Noting that the Aircraft Color Visualizer provides customers with a digital design tool for the first time, Julie Voisin, Sherwin-Williams Aerospace Coatings' global marketing manager, says: "In the past, people used a 'chip book', trying to figure out how the sample in the book would look on a plane. Now we're delivering that solution, including color combinations, digitally. Sure, it's cool and fun too, but it's an exciting resource for our customers."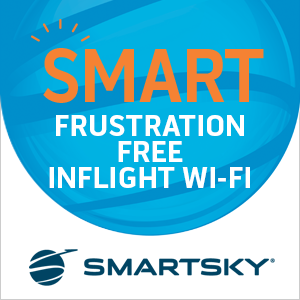 Voisin reports keen interest from paint shops and designers, as the Aircraft Color Visualizer enables them to quickly and cost effectively create ideas that clients can view and interact with. The result is a potentially easier, faster process up to the point where detailed designs are created.
The idea that matured into the Aircraft Color Visualizer began floating around among Voisin and her team a couple of years ago but, she says: "COVID kind of got in the way. Now we've reached a point where the technology and resources were available, and we've been able to deliver."
Runway Girl Network tried the helicopter model, noting the realistic background, turning rotors and detail that extends to the aircraft's cockpit and cabin.
Voisin enthuses: "We wanted to deliver a first-class solution for a first-class marketplace. Our customers might be buying an aircraft, a Cirrus, or even a Falcon or Gulfstream, and their expectations are high."
The tool will inevitably attract enthusiasts too and while they may become future Sherwin-Williams customers, Voisin also sees them raising awareness of its Aerospace Coatings business. For the future, she anticipates that the Aircraft Color Visualizer will gain more colors and aircraft models. "It's a platform we'd like to continue to build as a high-class tool for aircraft owners and scheme designers."
Related Articles:
Featured image credited to Sherwin-Williams Aerospace Coatings