Totally free inflight Internet browsing may still be a pipe dream for the majority of airlines today, but a growing number of them offer some sort of limited free access or free messaging plans. United Airlines, which operates one of the largest connected fleets in the world, has finally joined the free messaging crowd.
United last week quietly divulged the new connectivity amenity in the release notes for an update to its iOS app, later updating its Wi-Fi pages to confirm that the new feature will begin rolling out in late December 2021 but won't be available on select aircraft until a later date. The service opens up access to Apple's iMessage, WhatsApp, and Facebook Messenger.
A United representative confirmed that the free messaging service was implemented on 17 December and is currently available on 95% of the airline's fleet. Skift's Edward Russell provided a bit of extra detail, reporting that the free messaging service is indeed available on a majority of United's fleet, with some Boeing 757-200s and 767-300s to be added in March 2022 and a few 787-9s following in June.
United joins Delta Air Lines, Southwest Airlines and Alaska Airlines in offering free messaging fleet-wide in the United States, outside of 50-seat regional jets and turboprops. JetBlue remains the lone US airline offering totally free onboard Internet on all flights. American Airlines had announced an intention to offer free messaging on its fleet back in 2017 but never followed through beyond a limited trial of Facebook services.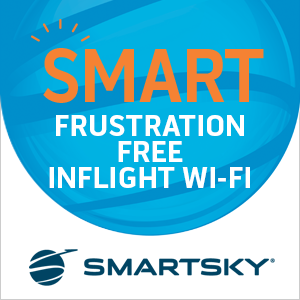 At the same time, however, United appears to have taken a step back with respect to its paid Internet sessions. The US major utilizes several inflight connectivity providers, including Intelsat's commercial aviation division (formerly Gogo), Thales, Panasonic, and Viasat, and recently announced it will finally allow streaming video on Viasat-powered aircraft. But all references to plans above the basic tier — covering web browsing, emailing and sending multimedia messages — have been removed from United's web site in this latest update, and the FAQs now explicitly state that video streaming is not available.
Also quietly announced in United's iOS app update release notes is an interesting ploy to get passengers to upload their COVID-related travel documents through the airline's Travel-Ready Center before arriving at the airport, presumably in an effort to reduce check-in friction and alleviate the burden on airport staff. MileagePlus members who upload their documents before arriving at the airport for US-bound flights on unspecified dates will earn a WI-Fi day-pass.
Related Articles:
Featured image credited to United Airlines