Thales has acquired the Moog ground-based navigation aids business located in Salt Lake City, Utah, enabling it to provide a more comprehensive navigation aid offering to its customers worldwide.
The acquisition was completed after Thales received the required regulatory approvals in October 2021.
Both Thales and Moog have recognized histories and deployments in the United States (U.S.) and around the world. A trusted partner of the aviation industry, Thales provides air traffic management solutions and navigation aids to the U.S. Federal Aviation Administration and the U.S. Department of Defense, as well as Air Navigation Service Providers (ANSPs) and airports worldwide. Similarly, Moog has demonstrated the quality, reliability and longevity of its navigation aids to the U.S. Navy, the U.S. Marine Corps, and global ANSPs and military forces.
"Radio air navigation offers unmatched reliability and convenience for all aviation stakeholders from pilots to ANSPs," said Kais Mnif, Managing Director, Navaids and Surveillance Business, Thales.
"Additionally, the ways we design our navigation aids and bring them to the market have dramatically evolved with technological advances and creative delivery models. Our civil and military customers are discovering the value of investing in high performance, digital, compact, low consumption and low maintenance systems. Through the acquisition of Moog, we can offer them an even more advanced technology with varying solutions for their specific needs."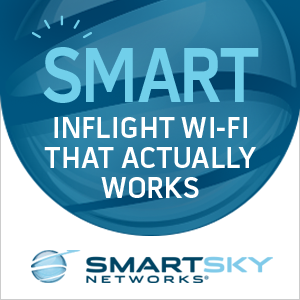 About Thales
Thales is a global high technology leader investing in digital and "deep tech" innovations –connectivity, big data, artificial intelligence, cybersecurity and quantum technology – to build a future we can all trust, which is vital to the development of our societies. The company provides solutions, services and products that help its customers –businesses, organisations and states – in the defense, aeronautics, space, transportation and digital identity and security markets to fulfil their critical missions, by placing humans at the heart of the decision-making process. Thales has 81,000 employees in 68 countries. In 2020 the Group generated sales of €17 billion.
About Thales in the USA
In the United States, Thales has conducted significant research and development, manufacturing, and service capabilities for more than 100 years. Today, Thales is present in 22 states, operating 46 different facilities and employing nearly 5,000 people. Working closely with U.S. customers and local partners, Thales is able to meet the most complex requirements for every operating environment.
Featured image credited to istock.com/JakeOlimb