A raft of countries, including Australia, Canada, European Union member states, and the United States are restricting air travel from South Africa and nearby countries in a bid to stem the spread of the Omicron variant of COVID-19, which appears to be highly transmissible.
The cascade of travel bans from nations around the world came just days after South Africa informed the World Health Organization that Omicron had been detected in that country, and as the WHO flagged concerns that the profile of Omicron suggests an increased risk of reinfection with the variant. A reported 61 passengers on two flights from South Africa tested positive for the virus on arrival in Amsterdam on 26 November.
Explaining its decision to prevent foreign nationals from entering the US from South Africa —  as well as from Botswana, Eswatini, Lesotho, Malawi, Mozambique, Namibia, and Zimbabwe —  the United States pointed to the detection of cases in some southern African countries, as well as the lack of widespread genomic sequencing in the region.
The travel ban will go into effect on 29 November, covering foreign nationals who were physically present in these countries during the 14-day period preceding their entry or attempted entry into the United States, said US President Joe Biden. The restrictions do not apply to US citizens or permanent residents.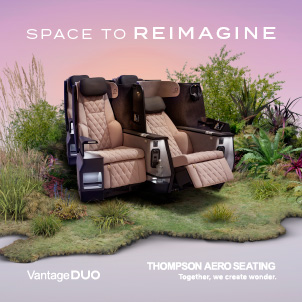 US majors Delta Air Lines and United Airlines, which each serve South Africa, have not adjusted their schedules at this time.
In contrast, European Commission President Ursula von der Leyen in a formal statement on 26 November said: "All air travel to these countries should be suspended.
"They should be suspended until we have a clear understanding about the danger posed by this new variant. And travelers returning from this region should respect strict quarantine rules."
Canada said any of its citizens and permanent residents who have been in the region in the previous 14 days "will be subject to enhanced testing, screening, and quarantine measures".
The United States, meanwhile, warned that the US Centers for Disease Control and Prevention "shall implement other mitigation measures" for travelers destined for the US from southern Africa.
Related Articles:
Featured image credited to Bridget Kirby