Benefitting from the continued recovery in North American airline travel, Intelsat reported higher inflight connectivity revenues during the third quarter, though restructuring costs drove an overall net loss for the satellite operator and aero ISP.
Intelsat supports IFC on thousands of commercial aircraft worldwide, including on Air Canada, Alaska Airlines and Delta Air Lines in North America (Delta is, however, pivoting to Viasat for several hundred narrowbodies). IFC revenue is calculated as part of Intelsat's Network Services unit.
During the three months ended 30 September, the Network Services division saw revenue climb 43% year-over-year to $241.7 million — comprising 46% of Intelsat's total revenue.
"Factors positively impacting revenue included inflight connectivity services and the expansion of services with mobility and network customers," explained Intelsat in a statement. "The increase in revenue was partially offset by specific non-renewals and capacity and price reductions across our mobility and networks customer sets."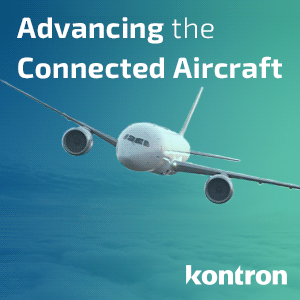 Overall, Intelsat reported total third quarter revenue of $526.1 million, a year-over-year improvement of 7%. This increase primarily reflects the consolidation of revenue from the firm's commercial aviation business, said Intelsat. In December 2020, the firm completed its acquisition of Gogo Commercial Aviation, and with it obtained IFC placement and service contracts covering thousands of aircraft tails.
But even as revenue improved during the third quarter, Intelsat posted a net loss of $145.7 million compared to a net loss of $15.5 million for the same period in 2020. Losses rose as Intelsat incurred $98.3 million in costs associated with its Chapter 11 restructuring and an increase in income tax expenses principally attributable to higher income from its US subsidiaries, including its new inflight connectivity business.
"We delivered strong quarterly sequential results despite the secular headwinds impacting the satellite industry," said CEO Stephen Spengler in a statement. Spengler will retire as CEO upon the company's emergence from its financial restructuring process and the naming of a successor.
At 30 September, Intelsat's contracted backlog, representing expected future revenue under existing contracts with customers, was $5.7 billion, as compared to $6 billion at 30 June 2021.
Related Articles:
Featured image credited to Alaska Airlines