Federal, state and local officials will join Metropolitan Washington Airports Authority President and CEO John E. Potter at a dedication ceremony for Project Journey at Reagan National Airport on Wednesday, October 13.
The event celebrates major completion of the airport's $1 billion capital improvement project: a new 14-gate concourse to replace Gate 35X, which celebrated its soft opening in April, and two new security checkpoints, which will increase the number and size of security screening lanes in Terminal B/C and are expected to open in November.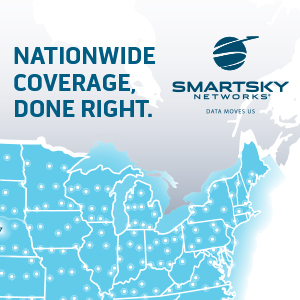 Virginia Gov. Ralph Northam, District of Columbia Mayor Muriel Bowser, Sen. Mark Warner, Rep. Gerry Connolly, Congresswoman Eleanor Holmes Norton, Federal Aviation Administration (FAA) Administrator Steve Dickson, Transportation Security Administration (TSA) Administrator David Pekoske and American Airlines Executive Vice President Stephen Johnson are all expected to give remarks.
The event will be held in one of two new 50,000-square-foot security checkpoint buildings at Reagan National and includes a ribbon cutting and a demonstration of new TSA checkpoint equipment. Following the conclusion of the ceremony, there will be a small group walking tour of the new concourse.
About the Metropolitan Washington Airports Authority
The Metropolitan Washington Airports Authority operates the U.S. Capital Region's gateways to the nation and the world, Ronald Reagan Washington National Airport and Washington Dulles International Airport, as well as the Dulles Airport Access Highway, the Dulles Toll Road and construction of the Silver Line project, a 23-mile extension of the Metrorail public transit system through northern Virginia.
Featured image credited to Metropolitan Washington Airports Authority