ASKY, The Pan African airline, partners with Inflight Dublin for the provision of wireless Inflight Entertainment (IFE) and content services on its fleet of Boeing 737s New Generation aircraft.
Commencing this last quarter of 2021, the three year partnership sees Inflight Dublin providing its wireless IFE solution, Everhub™, across ASKY airlines' B737 fleet. Inflight Dublin's market leading Everhub™ software platform will excite passengers through a range of engaging features. The content catalogue consists of Hollywood movies, popular TV Shows, local African programmes and documentaries, music and games.
ASKY airlines will also be utilizing Inflight Dublin's bespoke data analytics platform, IFD Insights™, where they will gain access to intuitive performance reports that will support the optimisation and expansion of their IFE service moving forward.
"Introducing such an innovative inflight entertainment system on board our aircraft is something we are very excited about. Everhub provides ASKY airlines the opportunity to enrich our passengers' experience and engage with them in a more tailored and personal manner. ASKY is introducing this service as part of its efforts to continuously enhance the services it provides to its passengers"- Mesfin Tasew, Asky Airlines' CEO
"It gives us great pleasure to be chosen by ASKY Airlines to provide our Wireless IFE solution, Everhub, across its fleet of B737 aircraft. Our extensive expertise in the African region enables Inflight Dublin to provide the best level of service to ASKY airlines. The demand for Wireless IFE is as prominent as ever and with our pool of fantastic airline partners continuing to grow it is a testament to the strength of our product offering." – Barry Flynn, Inflight Dublin's CCO.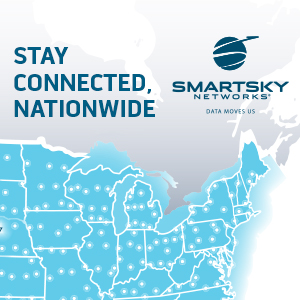 About ASKY: 
ASKY, The Pan-African Airline, is a 100% privately owned airline created by regional banking institutions in Africa  that includes The ECOWAS Bank for Investment and Development (EBID), The West African Development Bank  (BOAD) and ECOBANK Group (ETI) in partnership with Ethiopian Airlines.
ASKY is a commercial company under private law and is managed by experienced African aviation professionals,  with Ethiopian airlines as its strategic partner.
ASKY currently operates a fleet of ten aircraft: five (5) Boeing 737-800s and five (5) Boeing 737-700s, serving  twenty-five (25) cities in twenty-two (22) countries within Africa.
ASKY's focus is to develop a strong intra-Africa network that foster regional development, tourism, economic growth  and regional integration as a major economic catalyst within the continent with its long-term goal of a sustainable  business focused on profitability.
About Inflight Dublin: 
Inflight Dublin is a leading global provider of inflight entertainment (IFE) solutions with a 37-year history of supplying  airlines with the latest Hollywood and international content, as well as wireless, digital, and design services. Everhub  is Inflight Dublin's touch-free, end-to-end wireless IFE solution consisting of Hardware, Software, Content and  Ancillary Services to deliver a "one-stop-shop" for airlines to provide an engaging experience for their passengers,  while also generating considerable revenues for the airline. With over 50 clients, including the flag carriers of 15  countries, Inflight Dublin's content supply business is the market leader in Africa and Scandinavia, while also being  dominant across Europe.
Featured image credited to ASKY