Air Dolomiti, the Italian airline of Lufthansa Group, has selected Geven's ESSENZA seat model for Air Dolomiti's retrofit program on 15 Embraer aircraft.
This accomplishment is a significant milestone for Geven and the teams involved which all deserve recognition for moving the partnership with the Group one step forward.
The cooperation between the two companies started in 2017 with Deutsche Lufthansa, SWISS and Austrian Airlines.
The bestselling economy class seat ESSENZA was the first seat to be selected for equipping aircraft across the different airlines of Lufthansa Group. ESSENZA RJ is a variant of ESSENZA for the Embraer E190 family of aircraft. It will feature exclusive and dedicated trim and finish in accordance with the design scheme of Air Dolomiti.
Featuring a blue and turquoise eco leather dress cover, high literature pocket, a recline up to 3" and an ergonomic seat cushion, ESSENZA RJ will represent the perfect and sophisticated solution for enhanced passenger comfort. A reliable design maximizes living space and comfort for passengers while minimizing maintenance costs for airlines.
ESSENZA RJ seats shall be delivered in fifteen (15) ship-sets on Embraer 195 aircraft. Seats will be installed starting December 2021 until March 2022. The first aircraft retrofitted is expected to fly in January of 2022.
"I am very proud to announce our partnership with Geven today: I had the opportunity to visit Geven's Headquarters in Naples and was impressed by the modern and innovative structure of their sites. Their attention to high quality standards, the continuous research for the improvement and technological development of products, makes this Italian company a jewel of the sector. We share the roots of companies born from the passions of strongly business-oriented families, who have pursued a dream by making it come true, aiming for growth and continuous improvement," said Alberto Casamatti, CEO and Director General Operations & Accountable Manager of Air Dolomiti.
"The new ESSENZA RJ, in addition to being more comfortable, are the result of innovative projects, have a design which will allow us to increase the number of seats of our aircraft while keeping unchanged passenger comfort and will give our cabin a more pleasant and relaxing atmosphere thanks to the colors, materials and above all the high quality which is an essential feature for Air Dolomiti. In addition the lower weight of ESSENZA RJ will allow to reduce fuel consumption with a benefit on costs and environmental impact. I would like to take this opportunity to thank the teams who have carried out this project with determination and excellent integration with Geven's team despite the difficult times" says Marzio Caneva, Vice President Technical Operations of Air Dolomiti.
Air Dolomiti, as part of Lufthansa Group, is well known for paying maximum attention to the selection of its partners. "Being selected again makes Geven extremely proud. Thus this is a sign for us to believe we have gone beyond our customer's expectation," says Alberto Veneruso.
"Once again our client found in the ESSENZA platform the perfect solution for improving passenger flight experience on its fleet all in a very appealing Italian style as well as reducing weight and improving service life and overall cost of ownership. ESSENZA RJ is suitable for a range of pitches ensuring a very good comfort also for taller people. The primary structure design maximizes shin and knee clearance and optimizes weight (10.4 kg for a fully dressed seat) and generous arm-to-arm width greater than 18,3" continues Veneruso.
ESSENZA RJ also incorporates two remarkable innovations in its main structure on the backrest and the bottom cushion.
The backrest is made of a single piece carbon fiber with both structural and aesthetical functions. Thanks to this special design, no additional fairing or plastic shrouds are necessary and only the foam and the cover are added, resulting in a lower number of parts to be managed and reduced weight to be carried.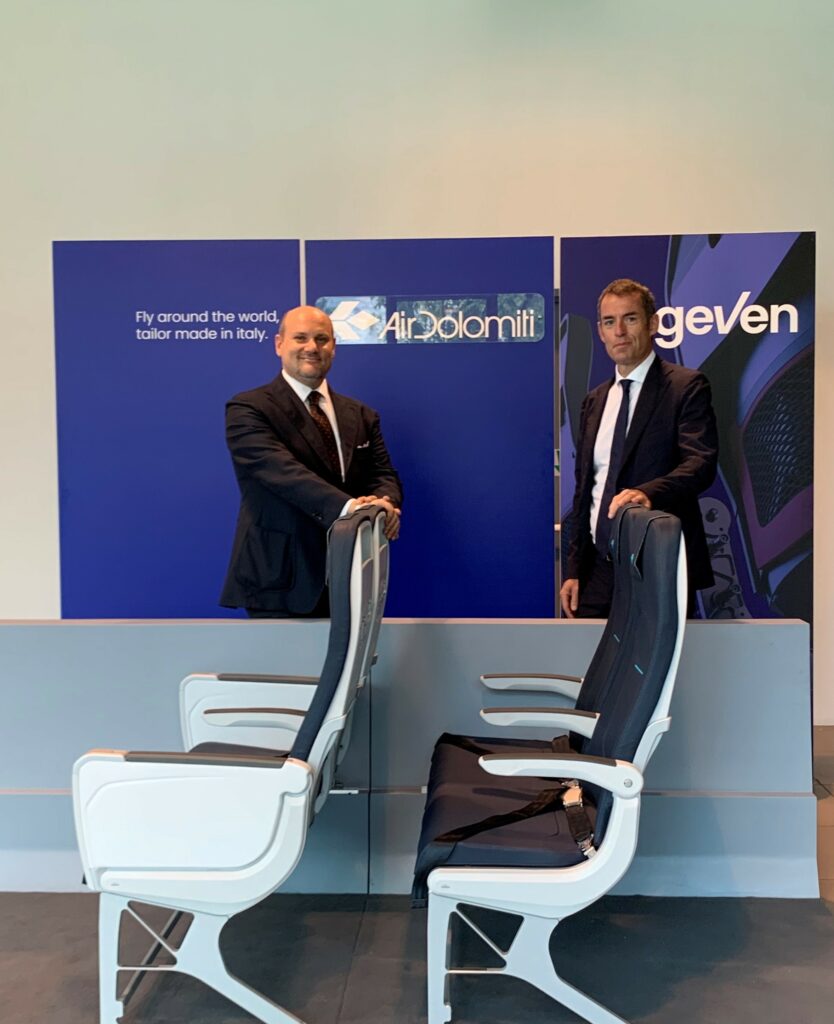 The same philosophy has inspired the bottom cushion that is installed directly on the seat beams via velcro and performs both structural and comfort functions allowing easy inspection and maintenance activities.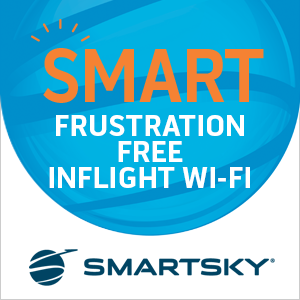 About Geven 
Geven is an aircraft seats and interiors supplier based in Naples, Italy. Reliability, dedication and professionalism make Geven an undisputed and renowned player in the circle of great leaders in the aircraft seating and interiors manufacturing industry. By constantly innovating, and refining engineering acumen and industrial progress Geven continues to grow.
About Air Dolomiti
Air Dolomiti, the Italian airline of the Lufthansa Group started its operations in 1991 connecting the main Italian airports to Germany, in particular Munich and Frankfurt. In 2019 it transported more than 2.5 million passengers, operating with multi-day frequencies on Italian and European destinations. Efficiency, high-quality service and passenger care represent the core values of the Company, which have always combined the principles of the German parent company and those of Italy, where it is based.
About Lufthansa Group 
The Lufthansa Group is the world's largest aviation group in terms of turnover as well as the market leader in Europe's airline sector. The Group strives to be the "First Choice in Aviation" for its customers,employees, shareholders and partners. Safety, quality, reliability and innovation are the prime credentials and priorities of all its business activities.
All images credited to Geven