SITA has announced plans to provide Iridium's next generation Certus satcom service to its airline and air navigation service provider (ANSP) customers globally, and to support efforts to ensure Certus is approved for aircraft safety services.
The veteran cockpit communications service provider and global air transport IT specialist says it will integrate Certus into its Unified Aircraft Communications portfolio, which supports more than 19,000 aircraft in their daily operations.
From a hardware perspective, SITA will provide Certus services over any Value Added Manufacturers' satcom equipment. "SITA has always been relatively agnostic when it comes to the hardware our customer choose. As long as it is an approved terminal on the Iridium network and we have qualified it on our own network, then our customers are free to select whichever hardware provider they like," the company tells Runway Girl Network.
SITA is not the first Iridium Certus service provider to be named. Indeed, its competitor in the commercial cockpit comms space, Collins Aerospace, has long intended to offer Certus to airlines, in addition to satcom hardware. And in 2018, Iridium announced that Honeywell Aerospace, Skytrac, Avitek and Navicom Aviation would be among the firms empowered to act as service providers.
Both SITA and Collins also offer Inmarsat-powered cockpit comms and safety services to commercial airlines.
In a statement published today, SITA says it will support validating Iridium Certus and aircraft satellite communications systems for Future Air Navigation System (FANS) use on the SITA network to ensure suitability for the handling of Air Traffic Control communications. That is crucial work, as Certus will require safety services approval if Iridium is to execute on its full vision for the service in civil aviation.
"Evaluations are anticipated to commence before the end of 2022," reveals SITA. "Iridium Certus will become a linefit on most major aircraft types and be retrofitted so existing aircraft can benefit from the latest satellite communications technology."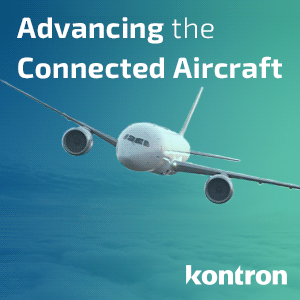 Certus enables a dedicated native IP connection to the cockpit with global coverage and increased security via authentication and virtual private networking.
Offering higher and lower data speeds, Certus can also support a variety of non-safety applications including SITA's EFB Weather Awareness Services (eWAS Pilot) solution, which ensures that pilots can access up-to-date multi-source weather reports for turbulence, thunderstorms, and lightning in real time.
SITA is a longtime champion of Iridium NEXT, the next generation satellite constellation which powers the Certus service and carries the payload of space-based ADS-B provider Aireon — a joint venture between Iridium and ANSPs. Indeed, several years ago SITA developed a global flight-tracking product called FlightTracker in partnership with Aireon and FlightAware.
Collins, a Raytheon Technologies company, on 30 August announced it will acquire FlightAware. Runway Girl Network reached out to SITA to understand if Collins' acquisition of FlightAware will change anything about SITA's FlightTracker work.
A SITA spokesperson says: "Flight tracking is a key component of SITA's FlightOps application portfolio and an area of innovation for SITA as we now offer both FlightTracker and our new eWAS Dispatch solution to our customers. SITA has built a strong relationship with FlightAware over the years as well as with other providers and naturally remains fully committed to further develop its flight tracking offering."