The first Air France A320 retrofitted with Safran Cabin ECOS Shelf Bins and installed by Air France Industries in July 2021, returns to service with success.
The ECOS "Efficient Cabin Open Space" shelf bins offer up to 60% more storage capacity. The new luggage compartments are equipped with easy to reach doors that do not encroach into the cabin aisle and provide a lower shelf height for ease of loading and visibility. They provide an easier and smoother boarding experience, greatly reducing the time spent searching for luggage space or the need to put certain bags in the cargo hold. Aircraft turnaround times also reduce to improve efficiency and on-time performance.
The ECOS Interior is robust, lightweight, and easy to maintain. The installation of the ECOS system was extremely efficient with certification of the interior facilitated by means of FAA and EASA Supplemental Type Certification. The modification also included the installation of Movable Class Dividers supplied by Safran Cabin.
Air France is the first company to choose Safran Cabin's ECOS "Efficient Cabin Open Space"  shelf bins and they will equip in total 24 Air France Airbus A320s.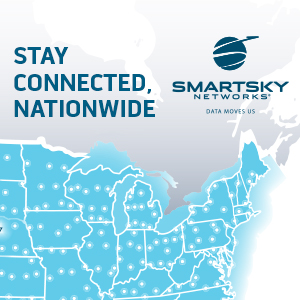 Safran is an international high-technology group, operating in the aviation (propulsion, equipment and  interiors), defense and space markets. Its core purpose is to contribute to a safer, more sustainable world,  where air transport is more environmentally friendly, comfortable and accessible. Safran has a global  presence, with 76,000 employees and sales of 16.5 billion euros in 2020, and holds, alone or in partnership,  world or regional leadership positions in its core markets. Safran undertakes research and development  programs to maintain the environmental priorities of its R&T and Innovation roadmap.
Safran is listed on the Euronext Paris stock exchange and is part of the CAC 40 and Euro Stoxx 50 indices.
Saran Cabin designs, certifies, manufactures and supports innovative aircraft cabin interiors, equipment and  systems, providing airlines and OEM Customers with distinctive aircraft branding, and their passengers with a safe, comfortable and enjoyable flying experience.
For more information: www.safran-group.com
Featured image credited to Air France