Vision-Box, a world leader in biometrics seamless travel, automated border control and digital identity solutions has announced that the company, along with the Finnish Border Guard (RAJA), are implementing the first EU Entry/Exit System (EES) project inside the Schengen area.
It aims at modernising and expanding the existing border control infrastructure and increasing operational efficiency at Helsinki Airport, while guaranteeing compliance to the EU regulatory framework. The EES is a landmark initiative set to replace traditional border controls of Third-Country Nationals with fully digital passenger processing and automated biometric data collection in 2022.
Vision-Box was contracted by RAJA to deliver a scalable system that allowed Finland to implement Smart Borders at Helsinki Airport, ensuring adherence to EU regulations on biometric and biographic data capture at entry and exit of the Schengen area, supporting officers in their duty and enhancing operational efficiency.
The long-term partnership between Vision-Box and RAJA has enabled Finland to cement itself as a Smart Borders pioneer which will prove pivotal ahead of the mandatory EES in 2022. Following a successful tender award, this project was executed in phases by RAJA and Vision-Box starting in early 2019, at Helsinki Airport, the country's biggest and busiest airport.
Helsinki Airport (Finavia) and RAJA will operate in a transitional protocol up until the EES goes live in 2022. RAJA has already started using the solution with transitional workflows which include the self-service processing of physical visas for TCN-VH (Visa Holders). Amidst the pandemic, Vision-Box and RAJA plan on executing the last phase of the programme between the second semester of 2021 and first quarter of 2022, ensuring that Helsinki Airport will be fully ready for the 2022 deadline.
Vision-Box provided last-generation hardware for pre-enrolment, automated and manual border crossing, sustained by its Orchestra™ Identity & Border Management Platform. This is offering RAJA with an end-to-end solution, that is human-centred, including automatic and assisted capture of regulatory information, ingest, process and control of all required data while guaranteeing GDPR compliance at every step of the journey.
The new infrastructure offers a suite of digital tools that reduces or eliminates passenger contact with touchscreen surfaces, unleash the power of contactless biometric identification to minimize physical interaction with airport and border control officers, thus providing a safe travel experience.
Further relevant details and practical elements of the successful implementation are now available through a dedicated case-study which is made available to all border control communities at the same time of this present announcement.
The case-study is made available here: http://hub.vision-box.com/finish-border-guard-case-study
Speaking about the program, Jeff Lennon, Vice President Strategic Sales and Global Partnerships at Vision-Box, said: "Finland has become the Smart Borders pioneer by implementing the first EES project inside the Schengen space, leveraging Vision-Box's expertise and innovative solutions. The country is now the reference for a successful, secure, safe, and compliant solution for EES' enablement at air borders.
By unleashing the power of Orchestra, sustained by last generation touchpoints and our Visiontec biometric matching engine, together with RAJA we have designed a touchless experience which allows to consume pre-enrolled information to offer on-the-move contactless clearance at all border crossing points. This is the first time in the world that such a process is made available at scale. We are glad that we can share some of the lessons learned through the publication of a dedicated case-study which hopefully will help other border authorities in their future projects"
Pasi Nokelainen, System Manager for Border Checks of RAJA said: "This challenging, and in many aspects, ground-breaking project has required dedication and hard work from both parties. The Vision-Box team have proved in time its dedication and professionalism to deliver as agreed.
The EES solution for Helsinki airport has been developed in close-knit cooperation. Defining the processes together has given us all a deep insight and technical abilities to implement a solution compliant with the EES processes and legislation. With the solution and devices, we are looking forward to the future challenges with confidence"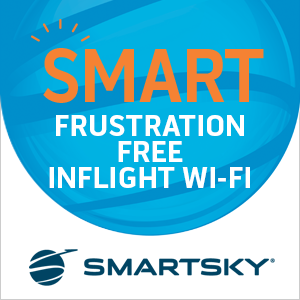 With the industry expected to resume travel as restrictions begin to ease, Vision-Box's technology is proving crucial in guaranteeing a safe and efficient travel process. In addition to its work with RAJA, Vision-Box has also launched an innovative contactless biometrics land border pilot in Bulgaria with Frontex and local authorities in June 2021, Automated Border eGates at Malta International Airport, , implemented an integrated Biometric experience for Emirates Airline at Terminal 3 of the Dubai International Airport, and secured a regional strategic partnership with AirAsia Group, to implement industry leading, identity management technology across its network of 152 airports.
About Vision-Box
Vision-Box is a multinational company with a presence on 5 continents and over 7,000 digital identity solutions used by more than 1 billion citizens. The company is a world leader in biometrics seamless travel, automated border management and electronic identity management solutions. Vision-Box's technology is present in more than 80 airports worldwide. Responsible for the most relevant advances in the use of biometrics, Vision-Box solutions streamline the passenger experience throughout their journey and improve the efficiency of public services to ensure safety, security, and performance. Based in Portugal, the company has 12 offices around the world in countries that include United Arab Emirates, United Kingdom, Australia, USA, and India. For further information visit: www.vision-box.com
Featured image credited to Vision-Box