When German seatmaker ZIM Flugsitz went into restructuring in the middle of last year, it set off warning bells within the aviation supply chain: would it be the first of many seatmakers to suffer from the massive passenger demand drop and the slashing of aircraft production rates by Airbus, Boeing and other airframers?
Its successful emergence from those proceedings earlier this year, though, with a new translated name — ZIM Aircraft Seating — comes with a renewed customer and innovation focus, particularly in the premium seating segment.
Following the appointment of a new leadership team comprising Heiko Fricke as chief executive officer, Stephan Leibold as chief financial officer and Dirk Mahlmann as chief operating officer, Runway Girl Network sat down with new CEO Fricke to learn more.
We start with some discussion of ZIM's debtor-in-possession restructuring proceedings, which began in July 2020.
"Due to COVID-19 market turbulences in 2020, ZIM entered into debtor in possession proceedings which were terminated in January 2021," Fricke tells RGN, citing as positive outcomes the "total commitment of the team and new shareholder," as well as "no resignations despite the insolvency proceedings".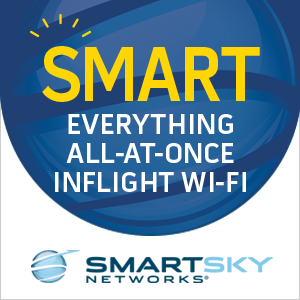 ZIM, like many other German companies during the COVID-19 pandemic, used the national Kurzarbeit short-term work benefit scheme to retain skilled staff, reducing their hours while the scheme supplemented their take-home pay.
"In the course of the proceedings ZIM also executed a restructuring program which became fully effective with the termination of the proceedings," Fricke says. "Our focus is now on reaching out for new business and preparing for the post-COVID ramp-up."
Indeed, that business appears already to be materialising: "ZIM was awarded several new contracts during [the] insolvency period in the field of next generation premium economy seating but also economy seats by several airlines around the globe. ZIM is also very active in additional follow-on shipsets and new business with executive aircraft operators worldwide."
A key objective for the revitalised ZIM is to diversify from its relatively well-known premium economy portfolio of seats, the most high profile of which is perhaps Lufthansa's premium economy product, with the latest announcement being Swiss' longhaul premium economy seat, three rows of which will be fitted to the airline's Boeing 777-300ER longhaul fleet.
ZIM plans to move into long- and short-haul economy, where its best-known product was perhaps the seat that débuted in 2016 when Swiss took its first Bombardier C Series, now the Airbus A220.
With what Fricke characterises as "a couple of great ideas and new products in the pipeline", ZIM also plans further customisations of new premium economy products, as well as business class seating for the single-aisle market."
ZIM will, Fricke says, operate a "single base strategy" at its Markdorf headquarters near Friedrichshafen on the Swiss border, with a "focus on centralized R&D and production in southern Germany, with a shortened supply chain".
ZIM previously operated a second base in in Schwerin, roughly an hour east of Hamburg in Germany's north, for production, Part 145 and some engineering work. Some of this work — specifically MRO and engineering — moved to a new smaller location in nearby Brüsewitz during the restructuring to retain proximity to Hamburg and the company's skilled workforce.
The plan won't be without challenges, of course, with Fricke citing airline market recovery as a major challenge, as well as the ramp-up capability of aircraft manufacturers, their suppliers and the supply chain.
But there are opportunities as well: the widely expected further growth in premium economy in both the single-aisle and twin-aisle markets is likely to mesh well with ZIM's product line, leaving it as a small, nimble seatmaker in a good position to take advantage of the opportunities that arise.
Related Articles:
Featured image credited to SWISS