ATPCO today announced that two new executives have been added to its leadership team, with Ellen Lee joining as Chief Commercial Officer (CCO) and Maya Bordeaux as Chief People & Culture Officer (CPCO).
Both hires bring fresh perspectives and decades of experience spanning multiple industry sectors to ATPCO and will help shape and drive the company's ongoing transformation following the recent appointment of Alex Zoghlin as President and CEO.
Alongside other senior leadership at ATPCO, both Bordeaux and Lee will be focused on executing Zoghlin's vision of modernizing and simplifying the way in which ATPCO operates with its customers and expanding ATPCO's value to the industry.
Maya Bordeaux is a progressive, results-driven executive. In her new role as CPCO she will identify opportunities to enhance the experience of all employees by cultivating and extending ATPCO's culture. With employees currently working remotely, she will focus on promoting a more diverse, equitable, and engaged workforce that will drive innovation and teamwork.
Bordeaux has served in several senior human resources leadership roles, including at McDonald's Corporation, where she developed and led the implementation of employee programs for its 90,000 U.S. employees. Bordeaux also served as the Senior Vice President, People and Culture, at Wilton Brands; and was most recently Chief Human Resources & Communications Officer at Tribune Publishing, a media company with more than 4,000 employees across major national newspapers including the Chicago Tribune and The Baltimore Sun.
Ellen Lee comes to ATPCO with decades of experience in customer-centric digital transformations and a strong background in e-commerce, business development, and innovation. Lee's expertise in airline distribution and pricing began with her revenue management roles at American Airlines and Delta Airlines in the 1990s and as SVP Commercial at G2 SwitchWorks, the company she co-founded with Zoghlin. G2 SwitchWorks was a direct connection between major airlines and third-party distributors and was acquired by Travelport in 2008. More recently, Lee led digital marketing and experience for Alterra Mountain Company, which owns and operates 15 mountain resort destinations across North America. Before that, Lee held senior global digital roles with Hyatt Hotels Corporation.
"Our path to new markets, less complexity, and thinking more about what our customers' customer—the passenger—cares about, is what will drive success at ATPCO. However, to achieve our vision, continue our transformation, and take advantage of new opportunities, we need strong leaders like Maya and Ellen," said Zoghlin. "With Maya's people-first approach to leadership, we will have a strong culture and ensure we lead with transparency, inclusion, and empowerment. As a customer-centric leader, Ellen will play an important role in our transformation journey. This is a good day for our industry and for ATPCO."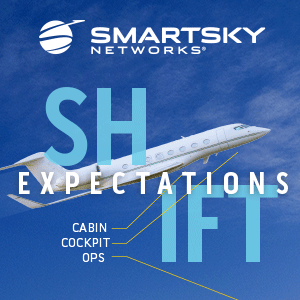 Bordeaux began her tenure with ATPCO on April 26, 2021, and Lee joins the team on May 25, 2021.
ABOUT ATPCO
ATPCO is the foundation of flight shopping, providing pricing and retailing content, tools, and services to 500+ airlines, global distribution systems, sales channels, and technology companies. ATPCO links the entire airline community together, collaborating to develop industry standards for airline distribution and end-to-end technology solutions. From shopping to settlement, ATPCO solutions work seamlessly across existing, new, and evolving technologies and methods. Airline-owned and reliably supporting air travel for more than 55 years, ATPCO is everywhere people buy flights.