Airbus Corporate Jets (ACJ) and Latécoère Interconnection Systems (LIS) have signed a partnership agreement to develop a new and unique In-Flight Entertainment (IFE) technology – "The ACJ Smart LiFi Monitor".
LiFi (Light Fidelity) is the latest wireless communication technology which uses light to transmit data. With this agreement, ACJ becomes the pioneer and only aircraft manufacturer to offer the next generation of communication systems technology on-board a corporate aircraft.
The ACJ Smart LiFi Monitor offers a unique entertainment experience and was designed  to be an easy plug and play solution. It is a multi-technology smart 4K monitor offering Wi-Fi, Bluetooth and  LiFi connectivity. It will allow analog audio output, USBc ports as well as HDMI connections. Features include Audio Video On Demand (AVOD), casting, mirroring, web browser, live TV and its own integrated video conferencing.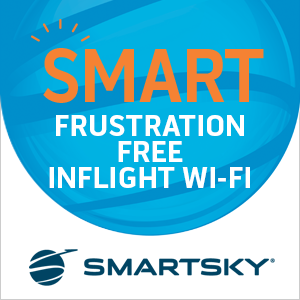 In line with ACJ's excellence in customer care, ACJ is developing the ACJ Smart LiFi Monitor to make our customers' cabin experience unique and easily upscalable and with the same features as you would have at home. This new technology will be available in retrofit and cabin outfitting before the end of the year.
More than 200 Airbus corporate jets are in service on every continent, including Antarctica, highlighting their versatility in challenging environments.
Airbus Corporate Jets (ACJ) offers the most modern and comprehensive corporate jet family in the world, giving customers the greatest choice of unique, customisable and spacious cabins, allowing them to select the comfort they want in the size they need – offering them a unique flying experience.