Spring has arrived here in Canada and as such, the snowbirds are starting to return home. Snowbirds are individuals, mostly of retirement age, who migrate from colder Northern climes to warmer southern destinations during the winter months. They often own property or stay in campers in popular sun spots, including Florida.
Because of the global pandemic, some snowbirds decided not to venture south for the 2020/21 winter. But others took the chance. While in sunny Florida, these temporary residents were able to receive the Pfizer or Moderna vaccine well before most Canadians had access. That means that many snowbirds are fully vaccinated.
Even so, on returning to Canada, vaccinated snowbirds must adhere to the same strict entry requirements as the unvaccinated. Anyone flying home from international destinations faces a mandatory three-night stay at a government-designated hotel at their own expense (upwards of C$2000).
This edict has led some snowbirds to get creative, forgoing flights to the four Canadian airports that are accepting international arrivals — Calgary International Airport (YYC), Toronto Pearson International Airport (YYZ), Montréal-Pierre Elliott Trudeau International Airport (YUL), and Vancouver International Airport (YVR) — and instead flying to Northeast US airports like Buffalo Niagara International (BUF) and simply taking a taxi across the border. 
There is no shortage of flights from Ft. Myers, Fort Lauderdale, Tampa and Orlando in Florida to BUF, which is served by Frontier, JetBlue, Southwest and more. The Canadian airline industry's loss is the US airline industry's gain, it would seem.
Notably, all international travelers, including those entering Canada via land borders, must quarantine for a minimum of 14 days. "At this time, you are not excluded from quarantine, even if you have: been vaccinated for COVID-19; tested negative for COVID-19; [or] recovered from COVID-19," states the Canadian government.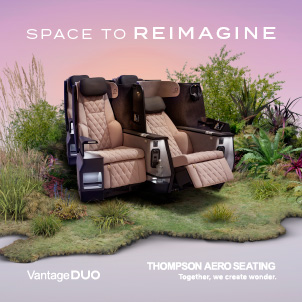 No matter how travelers choose to return to Canada, they must submit to three COVID-19 tests — the first is to be taken no more than 72 hours prior to departure, the second on arrival, and the third on Day 8 following their return. Some land border crossings offer on-site testing. When on-site testing is not offered, travelers are given two tests to take home with them.
If flying into Canada, testing is done on arrival. Travelers must then make their way to the designated government hotels to await the results. Those who receive a positive COVID-19 test result must quarantine in the hotel, leading to substantial additional costs. Those who receive a negative test can leave the hotel after three days, but must take a Day 8 test while finishing their quarantine at home. Travelers can be fined or imprisoned for not completing the requisite testing amid quarantine.
Canadians do not have to pay for the two tests administered in Canada, as these are covered by the publicly funded healthcare system. This contrasts with the UK system, where the private, for-profit COVID-19 testing industry is serving travelers, even though healthcare is publicly funded in the UK.
The Canadian government has also introduced a health declaration form to help prevent the spread of COVID-19. All individuals traveling to Canada are required to complete an ArriveCAN form before entering the country.
Some snowbirds have expressed consternation that their vaccinated status does not warrant special consideration and the ability to avoid quarantining. But in an explanatory message, the government cites unknowns about virus transmission, saying:
It has only been a few months since people around the world began to be vaccinated against COVID-19. COVID-19 vaccines approved for use in Canada are highly effective at preventing illness.

However, our current understanding of virus transmission following vaccination and the duration of immunity following vaccination is still limited.

The Government of Canada is reviewing the scientific evidence as it becomes available. As the science and evidence evolves and our knowledge increases, our policies to keep Canadians safe will change.
Further to the aforementioned restrictions, Canada has put a halt to all flights from India and Pakistan for 30 days effective 22 April, as these two countries are experiencing a wave of new COVID-19 cases.
But Ontario Premier Ford and Quebec Premier Legault want Prime Minister Justin Trudeau to do more, and have called for further travel restrictions as COVID-19 numbers surge in both provinces. Their letter to Trudeau clearly targets the loopholes at the border, where snowbirds are circumventing a costly hotel stay.
The letter urges government to "roll out further protective action at the Canada-US land borders".
Related Articles: