The aggressive resurgence of COVID-19 in India has pushed back aviation industry recovery in the region, and removed an ancillary revenue stream for some Indian operators.
To help tackle the surge in COVID-19 cases, India's Ministry of Civil Aviation on 15 April 2021 banned airlines from serving food on flights under two hours in length.
Last May, when an initial lockdown was lifted, airlines were permitted to serve food with some restrictions. The current ban aims to minimize mask removal by passengers.
Domestic flights of over two hours have staggered catering. And inflight announcements are being made to ensure passengers are aware of the guidelines. International flights are not included.
Yet, on international flights — in all classes — plates and cutlery are to be disposable "with no re-use, cleaned and disinfected rotables", cautioned the ministry's notice. The crew also wear a fresh set of gloves for every meal or beverage service.
The ministry's decision has been applauded by Dr. SCL Gupta, managing director of one of Delhi's leading hospitals, Batra Hospital and Medical Research Center. He notes that not everybody wears a mask, even though mandated on board, so the risk of contracting the virus becomes higher. He believes that middle seats should be blocked "though the distance between the aisle and window is (still) not good enough for social distancing".
Frequent traveler Vishok Mansingh confirms that some passengers do not want to comply with wearing a mask. "Some people are very undisciplined, walking around the cabin without masks. This is scary."
He believes the ban on serving food on short-haul flights is a good idea and could even be strengthened to include longer flights. The Bangalore-Srinagar flight, as operated by Vistara, is under three and a half hours. "Surely people can exist without food for that long," he opines.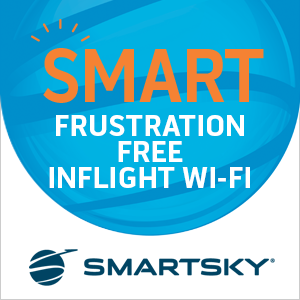 Some might believe that food is of little importance to the Indian flyer. However, over the past six months, low-cost carrier IndiGo has used food to surprise, delight and attract passengers, designing regional meals to align with local state festivals.
IndiGo served special foods during the Indian New Year Diwali and Christmas, as a novelty. The "hot" food on IndiGo starts out dehydrated. Hot water is poured into the mixture and allowed to stand for a few minutes before eating, but it has proven to be a hot favorite with passengers. Runway Girl Network understands that the carrier's marketing campaign took a severe hit following the ministry's announcement.
Indian carriers overall are bleeding. Removing buy-on-board and pre-order meal programs affects Indian budget carriers, specifically, as these contribute to their ancillary revenue streams, notes Rohit Tomar, managing director of Mumbai-based Caladrius Aero Consulting.
"As things stand, the number of people ordering food in-flight has reduced compared to pre-COVID years," says Tomar. He adds: "This will force airlines to look out of the box for ancillary revenue."
Tomar does not expect the ministry's order to significantly hurt business for Tata-SIA owned Vistara, which is known for its quality (gratis) food. "The difference between Vistara and the other airlines is in its class and consistency in service, multiple offerings in the same aircraft and loyalty programs. Not serving food will not change its clientele," he suggests.
Related Articles:
Featured image credited to Neelam Mathews