A year before COVID-19 was named a global pandemic, Global Eagle was working full throttle to disrupt the inflight entertainment supply chain with a cloud-based content processing and delivery platform aimed at moving the industry away from legacy processes (spread sheets, phone calls, word documents, pdfs) and into the digital era.
The so-called "Open"-branded platform — which is used by Global Eagle for ingesting, selecting, editing and delivering media to airlines — has since reached maturity and is now serving as the foundation for a new, cost-effective IFE content subscription service called Iris, which the Los Angeles-based company reckons will reinvent IFE.
Iris enables airlines to build their own IFE packages for passengers by choosing from a range of 20 core channels with a sprinkle of flexible add-on channels curated to suit global tastes and budgets.
A leading content service provider in aviation, Global Eagle has forged agreements with a number of content creators, including but not limited to Warner Media & HBO Max, Disney, Lionsgate, Banijay, and A24, ensuring that airline subscribers to Iris can offer a great lineup of Hollywood and international content, including new movie releases, classic films and television programs, in addition to music, podcasts, e-books and more.
Notably, Iris offers a simple "per aircraft per month" subscription model that is based on the size of an airline's fleet, how many content refreshes are desired, and how many channels they ultimately take. According to Global Eagle, airlines can tailor the IFE to their passenger demographics and dynamically change their offering each month in line with seasonal routes, fluctuating flight levels, and evolving budgets.
"It really offers them the ability to flex and create a different content set depending on their needs," says Global Eagle SVP commercial media and content Estibaliz Asiain in reference to the add-on special interest channels which can be created around cultural events — the Chinese New Year or the Olympics, for instance — or indeed region-specific channels.
The subscription fee includes the content licensing, encoding, accommodating of different languages, and other standard technical services, all via a more efficient supply chain, Asiain explains to Runway Girl Network. As such, Iris could prove to be a win-win for airlines and Global Eagle.
Financially ailing operators get what they want — flexibility, lower costs, and "predictability", per Global Eagle's market research — while Global Eagle can buy collectively and pass the savings along. Nearly 25 airline customers have already signed onto Iris.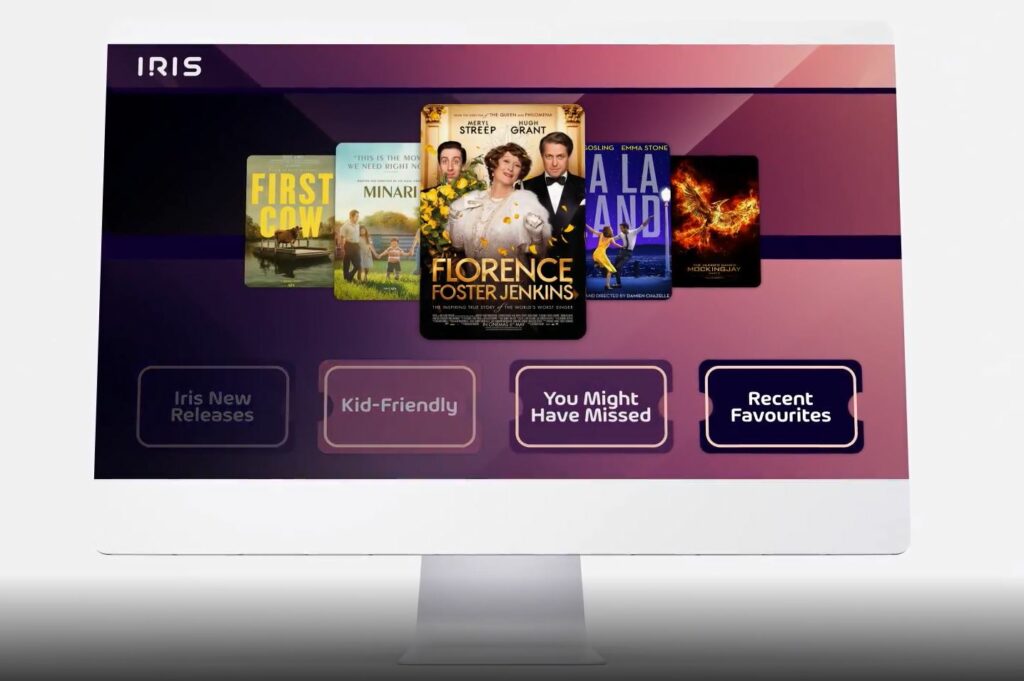 Asiain stresses that Iris does not constrain airlines from adding other titles to their IFE line-ups. Rather, it offers the basis of their IFE as part of their subscription, "and then you can add anything on top", including custom channels, which would constitute more of a traditional agency service and would be priced as required.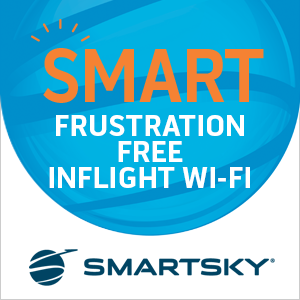 Global Eagle SVP content & media services Terri Davies runs Global Eagle's programming content planning behind the scenes. She tells RGN that the firm continues to work with all the studios, and that all of their available titles will still be put in front of the airlines.
At the same time, the company "had to start somewhere with Iris and with COVID affecting flight levels and so on, we had to make some choices at the beginning" with respect to the studios providing core content.
Global Eagle is in talks with other studios, and Iris will continue to evolve and expand over time as the industry recovers. "Iris is a balance between the traditional and nontraditional and our goal is to really surprise and delight," says Davies in reference to her team's careful curation of worldwide content, including titles that passengers might not otherwise be exposed to.
The Global Eagle executive notes that people are fatigued from watching content at home during the pandemic so her goal is to both provide familiar and comforting content as well as the "new and exciting". That includes sourcing nontraditional content.
She reveals:
We're talking to various other distributors that we think will debut on airlines.
Crucially, Iris would not be possible if Global Eagle had not built its Open cloud platform. "The benefits of having that as a foundation and be able to layer Iris on top of it is really the icing on the cake," says Davies.
The move seems almost prescient. "We really have arrived at this point at exactly the right time," she adds.
Related Articles:
All images credited to Global Eagle