Warrant Officer (WO) is the most senior non-commissioned Royal Air Force rank. To most of the RAF workforce, the 'Warrant' knows all. They've seen and done it before. Most of all, the Warrant is a parent figure.
"The role is primarily about people, about morale, caring, developing and empowering," explains WO Sara Catterall MBE RAF.
It's a long way from where Catterall's military career began. She joined the RAF in 1995. "I initially failed at college, because I discovered partying after a very strict school, but tried again and studied administration," she tells Runway Girl Network.
From a RAF family, Catterall saw her older brother join as aircrew. "I thought I'd sign-up as admin. I did my aptitude tests and scored well on intelligence. Admin training was four months, intelligence training 13 months. I reckoned if it took 13 months just to learn the job then it must be phenomenal!"
Starting in signals intelligence, she later learned imagery. By then a Flight Sergeant on a course among younger people, she was nicknamed 'Grandma'.
Subsequently, Catterall analyzed intelligence collected by the Tornado GR4 fast jet. "I was lucky enough to deploy to Afghanistan with 617 Squadron [the famous Dambusters]," she says, adding:
It's interesting when we talk about women in war that we often discuss the impact it can have on them, in terms of primary caregivers, sexualized violence or rape. We consider them victims to be cared for and protected.

But women are also drivers of peace. When I first deployed to Afghanistan, I provided intelligence support to special forces (SF).

We realised that sustained engagement by women with [local] women improved the level of intelligence we were gaining. Against a backdrop of all-male SF, my presence engendered trust and encouraged greater dialogue.

That was in 2008, before it was realized that the different view women provide in an operational environment can make a huge difference. We still have more to understand about their role in peace and security. The more we do it and see it, the more we'll learn from it.
Thereafter, she was promoted to Warrant Officer and posted to NATO in intelligence support, before moving 'out of trade' to the role of Station Warrant Officer at RAF College Cranwell.
"The job opened my eyes. I was leading and looking after people from all walks of life," she says.
Today, WO Catterall is an enlisted advisor to a US Four-Star General at Ramstein AB, Germany, working with NATO's Allied Air Command (AIRCOM).
She also works as a gender advisor for women, peace and security at AIRCOM's headquarters, and as chair of RAF Diversity Allies, which is "a network that focuses on inclusion for all in the Service, through supporting underrepresented groups and engaging the majority".
It's a long way from intelligence.
Much has changed in the more than two-and-a-half decades since Catterall joined the RAF. "When I joined, LGBT+ wasn't allowed. And now, every RAF role is open to women too."
Yet the military is only able to recruit from those who apply and even the RAF, recognized for its diversity, remains white male-dominated.
"There's a level of societal bias that's hardwired into us and as an organization we still have work to do. Role models play a part in that. I work alongside some amazing role models and the more we engage the better we'll represent the Service," she says.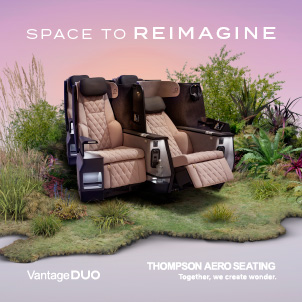 A role model herself, what is Catterall most proud of? "I've been proud to serve my country, but I'm exceptionally proud of what UK Defence has done in COVID support. There have been a couple of highlights for me. A RAF medic recently used British Sign Language while assisting a lady with her vaccination. The patient wrote to the RAF saying it was the first time in 50 years that anyone in the medical industry had done that.
"Another time, a medic wore a transparent face covering so that a deaf patient could lip read. It shows that as a defense organization we really care about the people we protect. About our country. I'm incredibly proud to be part of that."
Catterall is prolific on Twitter as @CSEL_NATOAIRCOM. That's how she caught my attention.
Related Articles:
All images credited to WO Sara Catterall