Peach Aviation Limited, Asahi Television Broadcasting Corporation (ABC) and TEAC Corporation have jointly developed a digital in-flight service that provides in-flight video on-demand and flight maps and enables self-ordering for in-flight sales, with the service launching today, March 9 (Tuesday). *1 
This service enables popular video content, including dramas, variety programs, and animations that everyone can enjoy via their own smartphone or tablet device while onboard, coupled with enriched content for passengers to peruse during any spare time on the flight, such as flight maps showing the aircraft's current airborne location.
Peach and ABC will also produce content that transcends industry boundaries, such as original videos, to convey the various charms of the flight destinations from both the airline's and television broadcaster's perspectives. Please look forward to it.
In addition, Peach and TEAC have developed and introduced high quality in-flight servers manufactured in Japan to fully utilize both the airline's and the audio equipment manufacturer's know-how to provide this digital in-flight service. One of this server's characteristics is enabling payment even while offline without using an Internet line connection via satellite thanks to the proprietary unique technology. This not only ensures security, but also significantly cuts costs, since this inflight server does not require internet connection via satellite. Peach has also applied for a patent (Japanese Unexamined Patent Application No. 2020-181534) for this payment technology.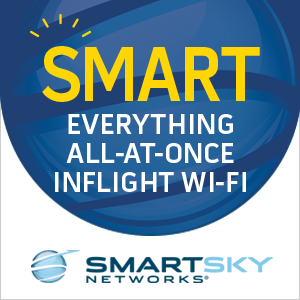 Peach also introduced a self-ordering service that enables the checking and ordering of products and payment for in-flight sales via the passengers' own smart device by themselves without needing to call a cabin attendant crew while onboard. Thus, a genuinely "contactless in-flight service" has been created, enabling our passengers to casually purchase in-flight sales products anytime during the flight.
These three companies – namely Peach, ABC and TEAC – will continue to expand the variety of measures and services offered to improve passenger convenience and comfort without being constructed by existing frameworks.
*1 Full-scale launch on March 9 (Tuesday) following successful trial period.
Please check the below link for details https://www.flypeach.com/en/lm/ai/inflights/inflight_digital_service