Jet MS, a global provider of base and line maintenance services for business and regional aircraft, and a part of the global aerospace business group Avia Solutions Group gained a dealership agreement with ALTO Aviation, a premium cabin In-Flight Audio/Entertainment system design, manufacture, and distribution company.
Under the partnership, Jet MS will represent Alto Aviation products and will offer its clients not only exceptional components but also various modifications and upgrades, extending the already wide range of Jet MS offered services and products.
ALTO Aviation is an aerospace industry leader with over two decades of experience in the design, manufacture, and distribution of premium cabin In-Flight Audio and Entertainment systems. Over the years, the company has developed sophisticated proprietary technologies and products that can be installed in corporate, private, VIP jets, and helicopters.
ALTO Aviation's user-friendly, intuitive products include a full line of loudspeakers, amplifiers, subwoofers, Cadence™ Cabin Management System, with drop-in direct replacement passenger controls, Bluetooth audio, System Master Controllers, and cabin entertainment accessories. All company's components are DO-160 tested and hold TSO certification.
Eugenijus Eidukas, Head of Product Management Unit at Jet MS, commented on the new agreement: "We are pleased to become strategic partners with such distinguished and experienced organisation like ALTO Aviation. We believe that the dealership agreement will allow us to offer our business and regional aviation clients more unique and exceptional services and products."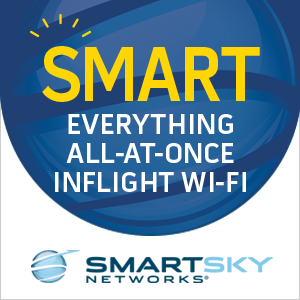 About Jet Maintenance Solutions:
Founded in 2007, Jet Maintenance Solutions (JET MS) is a provider of integrated world-class aircraft maintenance, repair and overhaul (MRO) solutions for business and regional aviation. The company is a family member of Avia Solutions Group, the largest aerospace business group from Central & Eastern Europe with almost 100 offices and production sites providing aviation services and solutions worldwide.
JET MS provides base and line maintenance services for business and regional aircraft: Bombardier CRJ 100/200/440, Bombardier Challenger 604/605/850, Bombardier Global 5000/6000, Embraer Legacy 600/650, Embraer ERJ135/145, Hawker Beechcraft 700/800/800XP/850XP/900XP/750.
The company represents many global OEMs in various regions followed with full logistic chain services and skilful engineer consultations. Also provides spare parts supply, avionics, jet engines, landing gear, auxiliary power units, logistics, aircraft conversion, aircraft painting, cabin refurbishment, modification, and engine management solutions for a wide range of other businesses and regional jets.
About ALTO Aviation:
ALTO Aviation is an aerospace industry leader in designing and manufacturing high-end cabin audio & entertainment systems for all aircraft in Business Aviation. Our products and solutions, including Inflight Entertainment Systems, Public Address Systems, and Cadence™ Cabin Management Systems, are sold to OEM and retrofit companies in the business aviation industry and installed in corporate/private/VIP jets and helicopters. ALTO also manufactures precision sheet metal and machined parts for multiple industries in addition to aerospace.